Elsworth Toohey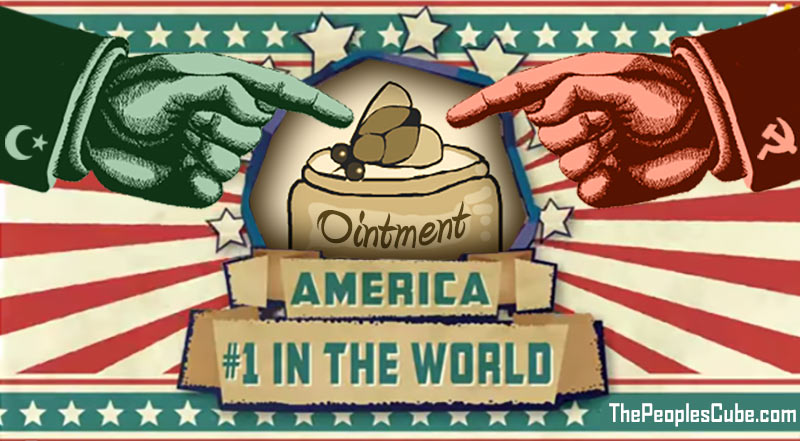 Those right wing running dogs over at NewsMax have provided the Revolution with some glorious news.
The pro-terrorist Al-Jazeera International will debut early next year as a 24-hour English-language news network headquartered in the Middle East.

And efforts to bring the network to the U.S. have been "very interesting and extremely encouraging," according to Commercial Director Lindsey Oliver.

At launch the network will have a staff of "hundreds," said Oliver, a former director of CNBC Europe.

The advertising-supported network will operate out of four broadcast centers – Washington, London, Kuala Lumpur in Malaysia - and Doha, Qatar, its headquarters.

The international version of Al-Jazeera, which has been accused by Washington of having an anti-American, pro-terrorist bias, will launch on schedule "regardless of its subscriber count," according to the publication Broadcasting & Cable.

On the network's schedule, the first half of each hour will be devoted to hard news, and the second will largely feature talk shows and documentaries.

The managing director of the network will be Nigel Parsons, a 30-year media veteran formerly with Associated Press Television News, and Yemen-born CNN veteran Riz Khan will host a live interview show.

The network is funded by the Emir of Qatar, who launched the Arab-language Al-Jazeera in 1996.
Two issues that I highlighted need to be addressed.
1. Why would NewsMax call Al Jazeera "pro terrorist"? They have shown there anti-proletarian bias in the very first sentence. Al Jazeera is pro-revolutionary.
2. The network will be advertising-supported according to NewsMax. We must do our part to thank these advertisers that support the revolution by getting in contact with them and or purchasing more of their products.
fantastic
no doubt our proud Democratic party is involved.  The benefit to Dick Durbin, Teddy Kennedy, Chuckie Schumer and Joe Biden will be fabulous!

Another wing of the MSM for us.  Now maybe our bird will fly!


Red Square

Is that the new PROGRESSIVE channel that Al Gore had promised? If not, he's got big competition on the same market, as the both channels will be targeting the same demographics, focus on the same news from the same perspective. Why is it that no matter what Al does he always gets screwed? He either gives a speech on global warming on the coldest day of the year, or he launches a progressive TV chanel simultaneously with an even more progresive network. Imagine what his presidency would be like if he had won.


Commissar Vladimir Ivanov
Greetings, Comrades.
Al-Jazeera is one of the official networks that is supported by the People.  NewsMax (or its affiliates) are not...in fact...they are banned for the People's use (so how did one of our comrades stumble onto their site?  I don't know...get the Secret Police on that).  Hail the new age of digital quality television with Al-Jazeera!

Vladimir Ivanov
Red Journalism Headquarters, Moscow, USSR


Premier Betty

Will Al-Jazeera be censoring certain material? EX: Will it censor out foul language and such?


Komrade Koz
We need a full list of sponsors.

Sept 24th Rally!!!