Angiecomics

Micky Mau health care! Everyone loves Mickey Mau!
-Francis

Fraulein Frankenfeinstein

This so called doctor is obviously a teabagger! I picked up on the code word, "too
BUSH
to help you"!
AH HA!!
See, not only is he the typical stupid Bagger (the word would be 'too BUSHED") but wants glorious Leader to fail so he is trying to kill innocent girl needing abortion. Dr. Bushvorkian, is who he really i
s.



Comrade Putout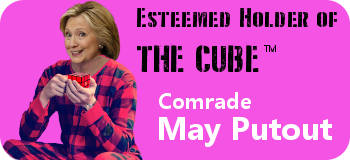 Do not forget... it could have been worse.