Dr. Strangelove

Red Square

Today Michelle Malkin posted the picture of our wealth-spread again.
http://michellemalkin.com/2010/11/08/al ... increases/
Michelle Malkin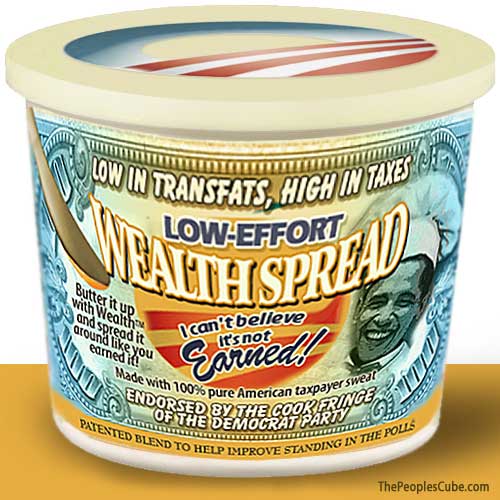 I'm going to keep repeating it until they stop saying it.
Republicans, you are not fighting for the extension of the "Bush tax cuts."
You are fighting to STOP THE OBAMA TAX INCREASES.
All of them.
Only we didn't get any traffic out of it because she didn't post any link to us this time. Apparently she has run out of the rationed number of People's Links which are, of course, in limited supply. Anyone want to offer her yours if you have leftovers? Spread'em around!

Comrade Whoopie

Next time she stops by to visit I'm gonna give her such a spanking.


General Confusion

Comrade Whoopie,

Didn't Dear Leader just say that violence is not the way to achieve you goals?

Maybe he is suggesting a small doseage of some infectious disease in a beverage?

There is no violence in this benign activity of hostess.

We do not wish to hurt anybody, just to send them a message by the handiest method available! If they are laid up for weeks or months, is this not the faultage of their immune system?Not mentioned: The best feature of Wealth Spread, it does grow on trees.


DaveFilms

Why am I sloop bound up...Komrades?