Red Square

An older idea revised: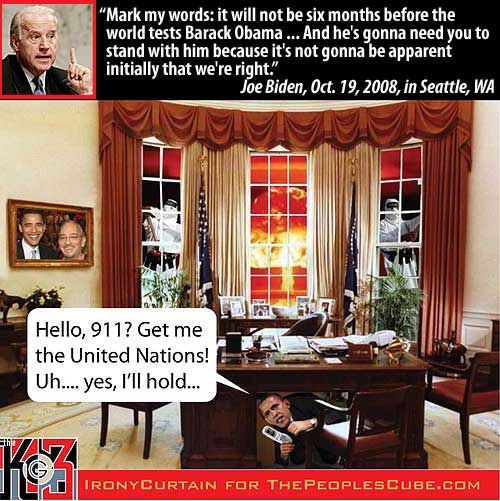 sovietskayakaputnik
Comrade Puin.....!!!! What is da meanin' of dis...bitch? Rest assured...dis will be brought up in the next UN meeting and I'm gonna dis' you real bad in front of da whole bunch. I may even make fun of yo momma.


Commissar_Elliott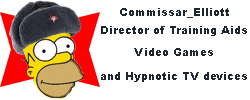 The world will test his ability to add and subtract nukes from Mother Russia, that's right, it's a math test!
(off)
First off, I still say the Jeremiah Wright photo is hilarious and well placed.
Second, Joe Biden is both a Klingon and has Chiapet hair, just ask Rush Limbaugh
Third, Obama: World Calamity Guaranteed. (Rush again)


Che Gourmet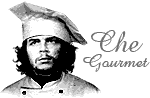 Red Square
An older idea revised: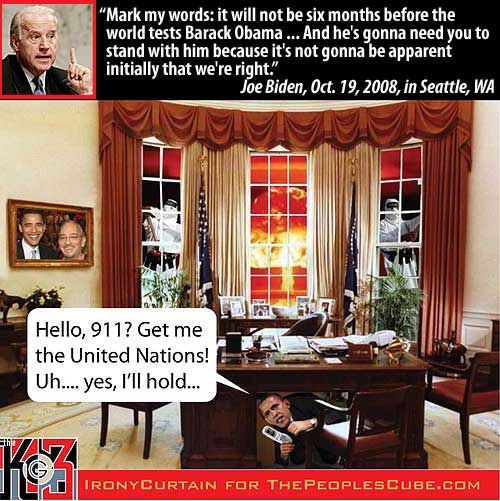 Greetings Comrades,
Looks like it won't be six months before the Obamessiah is tested on the World Stage. He has dispatched Senator Kerry to apprise him of the India/Pakistan situation:
US Senator Kerry warns Pakistan govt over spy agency
3 hours ago
NEW DELHI (AFP) — US Senator John Kerry visited India Monday and put fresh pressure on Pakistan over the Mumbai attacks, saying its powerful spy agency must be brought under control.
Ahead of talks with Indian Prime Minister Manmohan Singh, Kerry said Pakistan's Inter Services-Intelligence (ISI) must stop operating independently of the government and end its links with militant groups.
"We would like to see an ISI that is reforming and brought completely under civilian control," Kerry told the Indian Express.
Kerry said the Lashkar-e-Taiba (LeT) group, which India accuses of planning the Mumbai attacks, was set up by the ISI to fight Indian rule in Kashmir.
"They formed it and they know they formed it. But they didn't know that the LeT would graduate into an enterprise of its own," Kerry said, adding the ISI was not linked to Mumbai attacks "unless at some lower level".
Pakistan President Asif Ali Zardari tried to put the ISI under the control of the interior ministry in July but hastily reversed his decision after protests from Pakistan's military establishment.
In theory the ISI works under the control of the prime minister but in practice its functions are mainly run by Pakistan's pervasive security set-up.
Kerry is expected to brief US President-elect Barack Obama on his talks with Indian and Pakistani leaders when he returns after a visit to Islamabad.
His trip to the region is the latest by world leaders and officials trying to defuse tensions between nuclear-armed rivals India and Pakistan in the wake of last month's assault on Mumbai that left 172 people dead.
Yes, yes comrades. What brilliance by our Leader-Elect to rely on Senator Kerry when it comes to intelligence operations in Pakistan.
learning to "love the bomb",
Che' Gourmet

Commissar_Elliott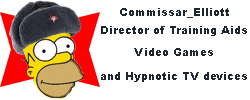 (off)
Maybe Kerry will come back with another purple heart.