BigFurHat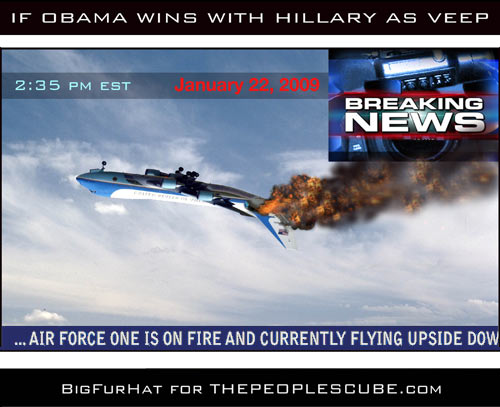 BigFurHat

To clear up any confusion - the idea behind this "cartoon" is that Obama would be a complete fool to choose Hillary. Because his first flight in Air Force One would result in a fatal wreck.
This is how the Clinton Crime Family operates.


Red Square

Thanks for the clarification. It could also be understood as a metaphor for how well the tandem would work together, fighting like the Loony Tunes characters.


Premier Betty

I love Looney Toons!!