Irony Curtain

Big Fur Hat asked me to post this for him. He's having a Bad Fur Hat day and can't see so good...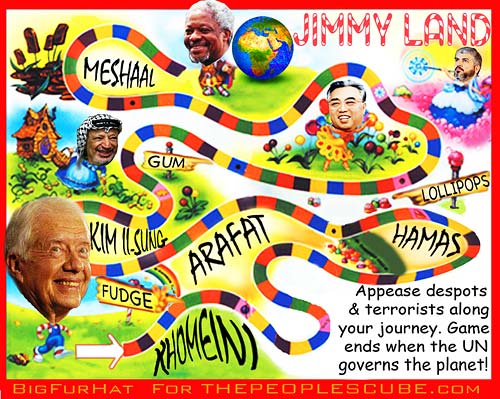 Appease despots and terrorists along your journey. Game ends when the UN governs the planet!

Premier Betty

Is that game really for children?


General Mousey-Tongue

And the sequel...'Malaise Days'...a sitcom where Jimmy and Yasser share an apartment in Atlanta as they pursue their dreams, searching for their big break.


Premier Betty

Definitely not for children....