Irony Curtain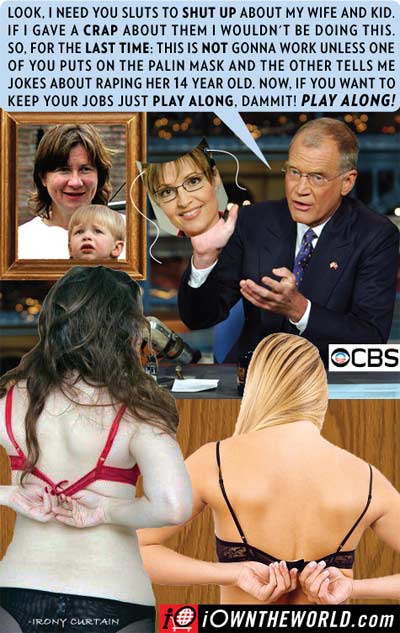 ThePeoplesComrade

Comrade Letterman has not been funny for a long time. But he has become a bitter supporter of the People's Revolution and, therefore, I must support him. Free sexual expression has always been a cherished fundamental of Collectivism. It is encouraging to see Comrade Letterman remaining true to his convictions.


Irony Curtain

Agreed, PeoplesComrade. I despised Letterman in the old days when he would mock celebrities who took themselves too seriously. I tuned in every night and monitored the show live from the studio audience many times to take notes. His disdain for Hollywood was most unappealing.
Then, when he moved to 11:30 something happened. He began to see the light. He not only started sucking up to celebrities, he has adopted all of their gloriously decadent habits and customs!


Red Rooster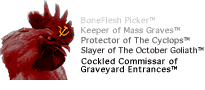 In admiring this fine work, I find especially appealing the Irony Curtain...


Fraulein Frankenfeinstein

I think Letcherman is just hot for Palin. His real desire is for her... or that slutty daughter... or the slutty daughters ex-boyfriend.... or all 3. I think Letcherman might be the real slut.


tyciol
Would someone know what episodes he has had a Palin mask and comments about her daughter?