Margaret
It was only as recently as 1976 that the whole country embraced America and everything American. We celebrated the bicentennial throughout the entire year - with special emphisis on the 4th of July celebrations.
The entire free world celebrated along with us, and throughout the whole of the year people came to the United States to join in the celebration of the birth of the United States and the ideal of freedom and liberty for everyone. There were no jaded and cynical leftwing takes on our celebrations of America other than the isolated cranks of soapbox streetcorner Marxism.
We all celebrated being American.
The Left has destroyed all domestic tranquility in its insane quest to rule us in totalitarian dictatorship.
Embrace the Spirit of '76. Be all-American.
1976 Bicentennial Celebrations Pictures

Ellsworth Toohey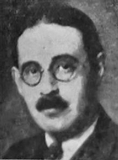 I have a place in Bernmontistan. It is on top of a mountain. One of 4 towns in Bernmontistan that did not vote for the anointed one. I did not vote there, because... taxes. I vote in New Hampsterville, which is only slightly resisting progressivism. [spell check wants me to korrekt progressivism] I fly a 48 star (D-Day) flag. Mostly in honor of the Norwegian immigrant that built my cabin -- a multiple purple heart, bronze star, etc., etc. Even with Bernie-ism rampant, people still notice and recognize the significance of the display. I doubt it will last long in this environment. SADLY.

The Ghost of Red Rooster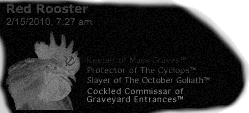 I remember this year Comrade Margaret,
We puked in our red boots and dreamed of The World of Next Tuesday!
In fact I knew nothing of the World of Next Tuesday in those days, except that we hid under our desks when the noon siren went off at school. It meant we prepared, instead of reacted, and we were all IN as mushroom clouds could be seen off in the distance at Area 51. We were winning. People had gun racks in their trucks, and kids still rode horses to school. You could drive to the local lake or any other natural park area without paying a fee. You could travel off road in most all places without being criminal. It was common to light a campfire off in nature without fear that the local stasi would tell you it was illegal in helicopter fashion. You could ride in the back of a pickup truck without a ticket or concern from others. You didn't need a helmet or pads when you rode a bike or roller skated. Heck, we even used to drink out of the garden hoses! Shhhhhhh.....And please don't tell them OUR DRINKING WATER WAS NOT BOTTLED!!!You could catch lizards, or ground squirrels or any kind of varmints without a license or permit. Jimmy Carter didn't care! Even Jesse Jackson or Michael Dukakis didn't care! It was a strange world.
Thank Lenin we have recovered from this insanity of Amerikkka's past! It is more important to keep all proles SAFE™ from all the deadly poisons and toxins in the evil kapitalist world, and also think of the poor pigeons!!! And Poor Magpie!!! And Ravens! And Grackles!!! Thank Lenin their population has increased 20000000 fold since the decline of the BB Gun!
Have Drink on USS Comrades!

BOTTLE


GLASS

Ivan the Stakhanovets

I have heard on the interwebs (it has to be true) that the world didn't fall into its current handbasket heading for who knows where until the "woke" started drinking seltzer beers.

Seltzer beers. NO.

Just no.


Margaret

The Ghost of Red Rooster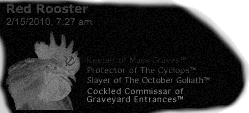 My Mom, God rest Her Soul, loved Red Skeleton.
Calling Yellena... calling Yellena!
Comrades! (*hiccup*..) We are working very hard for The World of Next Tuesday™ NOW!!!! (*hiccup*..)
Continue to March in the Streets! (*hiccup*..) Destroy Buildings! Cause Mayhem and Unrest for The Common Good™! (*hiccup*..)
We should not waste one minute of THIS MOMENT™ you Useful Idiots™ (*hiccup*..), oooops... I mean meager proletariat of The Party™! (*hiccup*..)
Every action is being recorded, Every emotion is being felt, All of Amerikkka hears your plea for JUSTICE NOW!!!!(*hiccup*.. burp)
And they are taking the proper steps toward Equality™ for the Common Good™ because of you! (*blurry kangaroos*)
We will not SLEEP!(*hiccup*..) We will not REST!!! (*hiccup*..)Until ALL proles UNITE for THE COMMON GOOD!!! (*drink vodka like Stalin!*..)
Thank you Comrades, Thank you Very Mucho... (can you please send me an extra cheeseburger to the top of the hilton?)
In Solidarity!
Red Rooster, Ghost of..(*hiccup*.. cheesburger please...*drink vodka like Stalin!*)