Confederacy of Drones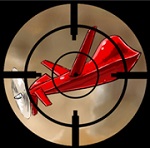 For a complete list of nominees and awards see

Confederacy of Drones

.
It's time to recognize politicians and celebrities who outdid themselves in 2018. Nominations have been made to honor those who distinguished themselves in a manner deserving of outward ridicule.
Without further delay, here are the 2018 award categories and our (incomplete) list of nominees.
The Disappearing Statesman Award – Paul Ryan
The I'm Not Too Old for Politics Award – Nancy Pelosi
The Tact Award – Donald Trump
The My God This World Seems Upside Down Award – Antifa Movement
The Comeback of the Year Award – Mitt Romney
A Lifetime Achievement Award (Sleazy Politics category) – Bill Clinton
The Confused About The Meaning of the Word Journalist Award – Jim Acosta
The Remember When Religious Figures were Concerned With Religious Matters – Pope Francis
The All Republicans Really are Racists Award – Michael Moore
The Most Likely to get Lost on the DC Subway Award – Alexandria Ocasio-Cortez


More from Confederacy of Drones here.

Comrade Putout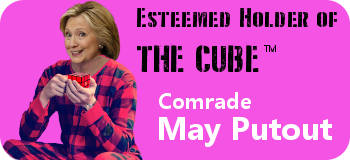 .
.
.


What a little thief!
(...and yes I have my own ecard!!)

Captain Craptek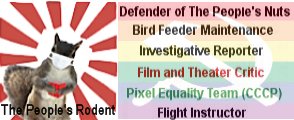 Generous Comrade Putout
.
.
.


What a little thief!
(...and yes I have my own ecard!!)
Comrade Putout,
I may have
accidently
sent
my reply
to the wrong place. Sorry.
C. Craptek (The Modest)