Vladimir Poutine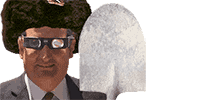 August 19, 2017 – Boston found itself host to 40,000 rock and pee-bottle wielding members of Antifa, Black Lives Matter, and several other so-called progressive groups. Their objective? To protest the rally of around 50 individuals who gathered to have a public discussion about free speech in the park.
When asked what they were protesting, Boston-area Black Lives Matter co-organizer Monica Cannon had this to say. "For many years, they have ignored the problem and ignoring the problem is not going to make it go away."
Ms. Cannon's co-organizer, Angelina Camacho, also had this to say, "If this was really about free speech, we would have been invited from day one to speak and have a platform."
So what is the problem you might ask? We went straight to the source to get a statement from the group responsible for organizing the event, Boston Free Speech. "…(the speakers for the event) weren't even just 'right leaning' speakers. We had pro-Palestine (speakers), anti-war progressive (speakers), and a Bernie supporter."
It seems like the group "Boston Free Speech"
was
in fact ignoring the problem, leftist extremist groups such as Black Lives Matter and Antifa.
In Ms. Cannon's own words, we can surely say that "ignoring the problem is not going to make it go away."
The protest was considered largely successful, and peaceful, as the rally of 50 people left early escorted into police vans, and only 33 protestors were arrested.
Sources:
http://www.wcvb.com/article/free-speech-rally-fight-supremacy-rally-boston-common/12036148
, Personal interview with Boston Free Speech via Facebook Messenger

ThePeoplesComrade

I have been looking for that darn elephant. Anyone seen it?

Comradelately

I wish I had seen the Elephant, The People's Comrade. I have been stuck with Comrade Vermont Democratic-Socialist Donkey, who sat on his a** last week, and refused to pull the people's plow at Kollective Farm.
He threatens to "Sit In" until he is once again relevant. I denounce him for this self-serving and irresponsible act.


Red Salmon

Most Equal Komrads,
I recall seeing the elephant. Things stay on this course I might be in for another glimpse.
Deliberately forgetting history so we can repeat it as The Current Truth ™,
Red Salmon