Broadside

EMBEDDED IMAGE NO LONGER AVAILABLE
I was jut reading up thanks to
Michelle Malkin
about the new propaganda manual coming out from the gang at Soros-R-Us.
I belive the above cover is more indicative of what our Comrade in Chief is trying to achieve.

Ivana Tinkle

Another brilliant image.
Passing ObamaCare would be my #1.
The original book asks for tips.
Kennedy would be my #1. He just helped the country a whole lot, but that won't win me the Hawaii trip.
My homage to Teddy:

Red Square

I think all of these 50 ways and more have already been answered in our FAQ post.
FAQ (Frequently Asked Questions)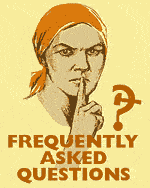 Comrade Whoopie

Comrades, I do my part by cutting down maple trees and then using the wood to smoke BBQ meats. Here's how my clever plans works...

A) Remove a living tree from the ecosystem.
B) Burn it releasing carbon into the atmosphere.
C) Sustaining the unsustainable capitalist business of raising livestock for meat.
D) Making a mockery of the vegan lifestyle which would save America if adopted.
E) By eating pork-n-beans as a side dish and washing it all down with beer, I further increased my carbon footprint by belching and farting.

At this rate I expect the total collapse of America in no time at all. PETA and comrade Gore may not like it but the ends justify the means. To quote Dear Leader: We must all make sacrifices (burp).