Antonio Salazarinski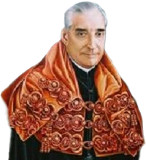 People can't even go bowling any more without being accosted by these nit-wits




jackalopelipsky

The Emily 'Karen' Post of Etiquette
from the People's Middle School Junior Varsity Bowling Eggspert.
Her ability to go pro depends on this guy being punished for a breach of a Bowling League RULE Of ETIQUETTE.
???
the mythical mind of the horned rodent is as transfixed to this reasoning as when 'pelipsky's eye is sometimes by that flickerin' paillette on The People's Used Tire Emporium sign.
The Moral outrage of being deprived the opportunity to 'go pro' because of an etiquette violation?
Watch this instructive video of an encounter with someone suffering from
slow progressive schizophrenia
The State builds Institutional Hospitals to treat individuals suffering from of SPS. Reeducation Camps
like this one in Texazistan
that gets SPS suffers out in the Texazistan Wilderness, away from their phones, as well as electricity, potable water, and latrines. has been known to restore and reeducate some sufferers.