Colonel 7.62

For some strange reason (perhaps Bushitler hacking) I can't post the full text of this wonderful socialist letter a member of my local collective sent to Obama.
But here is a link to this letter.
Read the entry for January 28th.
I am so proud to be a member of the Olympia, Washington collective!

Commissar Obamissar V

Comrade7.62!
What a thorougly equal member of your collective! By completely forgetting history (high tax rate on the rich that greased the downward spiral from recession to depression in the more progressive part of the 20th century) and singing the praises of increased taxes on the rich and advocating an income cap, he/she/it pushes us one step closer to true communism. If everyone is equally poor, everyone is equal. With no monetary incentive to work harder or do anything better than anyone else through the glory of income caps, we can be even more equal!
I give this humyn a Get of of Gulag Free card!
-Obamissar Vodkavich
Obamissar of Gulags and Car Wash Products
I hope this douche falls off the deck of the Klickitat and is never heard from again. It's people like him that have had me conducting my own economic stimulus initative, the recipeints of which have been German breweries... Interesting how he thinks that by using The One's own catchphrases that he will get through to him and bend his well in Jedi Mind Trick fashion. Silly douch- those tricks only work on Sheeple, not Shepards.

Colonel 7.62

Comrade Vodkavich, are you a resident of the Washington Political Subdivision? If so, in which collective do you reside?

Sadly I think the Glorious People's Ferry Klickitat was taken out of service, or is scheduled to be taken out due to age and repair issues.

Should I issue the comrade who wrote this letter a People's Rifle?


Commissar Obamissar V

Comrade7.62,

I spend a number of years in the Glorious People's Political Subdivision of Washington. My duties keep me on the move between various People's States (and their Gulags) around the world, but I still visit every now and then. Perhaps several hundered billion could be redistributed your way to replacing the aging fleet.

$20ish to ride the Glorious People's Ferry (not to be confused with Fairy, of which there are also many in the PPS) makes the $4 to cross the Narrows so much better. What if we raised the fee to $4000 for families making over $20000/yr? Stick it to the rich!

This Comrade should indeed be issued a People's Rifle to reflect his status as a true Party Warrior! Give him an extra ration of tofu and soy milk as well...

-Obamissar Vodkavich
Obamissar of Gulags and Car Wash Products


Colonel 7.62

Duly noted Comrade Vodkavich, a People's Rifle, and an extra ration of tofu and soy milk. There seems to be a surplus of hash oil as well, I will issue that with the rifle's cleaning kit instead of the harder to obtain gun oil.

I believe it is time to rename the PPS of Washington as well as Washington DC to the Political Subdivision of Obama, and Obama DC to recognize the greatness of Obama, as well as replace the name of a dead white european male with that of a living black legend.


Representative Pelosinski
Nowhere have I been witness to a finer member of socialismsociety!

Live long and spawn like minded children, Berg!


Opiate of the People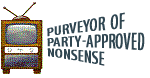 A glorious idea, Comrades! Below, this fellow's blog instructs us on the BEST place to begin the new FAIRNESS revolution:
Quote:
So I'm proposing a Celebrity Windfall Tax… It should be easy to pass. Actors, Authors, Painters, Poets, TV Newsmen, and Athletes shall pay double. They have fun jobs, fun jobs that aren't hard work. They make windfall profits. Let's tax the shit out of them.

http://bighollywood.breitbart.com/mwarstler/2009/01/28/the-janeane-garofalo-tax-credit/


May I add that many (most?) esteemed members of the political class are zillionaires: Kohl, Lautenberg, Corzine, Bloomberg, KENNEDY to name a few. Perhaps these folks would not mind paying TRIPLE tax for, as politicians, they have most of their needs handed to them (is YOUR health or pension plan as good as a Congresscrook's?) by the workers and thus do not have to pay for them personally. Bravo, Comrade Whitlock, for your excellent suggestion!

Che Gourmet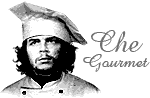 Comrades,
Here's a montage of the letter writer, himself!
Caption reads: After
Free
Choir Practice. What a novel idea, I just had--Ben needs to
pay
to practice, Si? After all,
true progressives
don't go to choir practice, or church either.....