Confederacy of Drones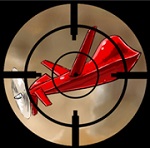 Paul McCartney, in an effort to become relevant again, has finally gotten on the Trump Hate Train. After all it's what the cool kids are doing these days. We thought we'd try our own version of a musical lecture.
Hey Dude, don't be afraid
You were made to sing songs – not politic
The minute you let Trump under your skin
Then you begin to let him win

Anytime you feel the pain, hey Dude, refrain
Don't carry the world upon your shoulders
Just know that Trump's a fool who plays it cool
By making this world a little better
Nah nah nah nah nah nah nah nah nah

Hey Dude, don't let me down
You have found a cause, now go and get it
Remember, don't ride your jet to far
Then you can start to fix the climate

So let it out and let it in, hey Dude, begin
You're waiting for someone to say you're relevant
And don't you know that it's just you, hey Dude, you'll do
Your movement is on Hollywood's shoulder
Nah nah nah nah nah nah nah nah nah yeah

Hey Dude, don't make it bad
Take a sad song and make it radical
Remember don't let Trump under your skin
Then you'll begin to make it
Better better better better better better, oh

More Confederacy of Drones fun
here
.
Also, our cartoonist has been picked up by Townhall.com.
Check out Al's first here.

Pamalinsky

This is very good! Thank you for letting us know!
You absolutely MUST confer with our esteemed conferrers, callmelennie AND Groucho Marxist.
They will assist you in conferring your message! You will achieve fame and fortune beyond your wildest dreams! Go!
http://thepeoplescube.com/peoples-karaoke/