Dr. Strangelove
And so we enter into
a new era of freedom and tolerance
! Congratulations, Comrades! We did it! But, please, lower your expectations given the current
catastrophic global economic crisis
, also known as "
The Bush Global Depression
," created by the Bu$Hoover, the rethugliKKKans, and their
socially unjust free-market principles
. Yes! We Can [TM] finally get back to
what really matters
during these difficult times, like putting an end to
man-made catastrophic global climate change
once and for all!
Dr. Strangelove
Direktor of Flashing Lights, Shiny Things, Bobbles, and Cinematography
Ministry of Agitprop
"Gentlemen, you can't fight in here! This is the War Room."

Sir Red Star(The Naughty)

Yes yes, everybody needs to grab their shovel and report to a train station! The Messiah has great work for you! We can dig our way out of this mess!

Bawne Fwanks and Chrissie Dodd will lead you! Just leave any valuables that you have at the kiosk at the train station Don't make them come to your house and take them. Besides you won't be needing them anyway. And Guns......You don't need them ether. The collective wants no chance taken you will not be happy in the world of next Tuesday!!!

Joe (Plugs) Biden is telling his wife and you to shhhhhh. Get used to Shhhhh and Shut up you'll be hearing that a lot in the world of next Tuesday.

Yes yes, a Glorious time. The Party leaders will be warm and happy.....You will be happy as well, I command you to be Happy....


Red Star
Director of Kicking doors at Midnight
Keeper of the scared Plasma cutter and other tools
Defender of the faith


Che Gourmet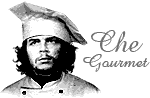 Herr Doktor,
I, as always, read everything that you print for the Party(tm).
I wish I hadn't read this crap! I can't put my
incredible ego
mind around the fact that this bitch, Linda Douglass was put in charge of
negotiating
the food for the Inaugural Parties! What is this shit about negotiating??? Why is it that whenever the Party(tm) wants to cut costs (Lenin forbid!) it's the food that must suffer?
How can a decent Chef make a
dishonest
honest buck around here? I give my life to the Party(tm) and (
beat the proles mercilessly
) create
unbelievable
gastronomic delicacies for these ungrateful, privileged Party apparachicks, and
this
is how they treat my brethren?
I'm sick with rage over this comrades,
and
, as of now, today, January 20/09, I am on
strike
...errr...sabbatical! I must re-evaluate my duties, and take a much needed vacation...ah..I meant to say,...mmmm..... retreat........perhaps here!
Stupid morns..they aren't supposed to look at how much the food costs....just pay the damn bill..How dare they deprive me of my $$$kickbacks$$$$ Waaah! BooHoo!..PS Theo, now who's gonna pay for "our private impaling party?"

Dr. Strangelove
Che Gourmet
PS Theo, now who's gonna pay for "our private impaling party?"
Same as always,
mein kulinarischer entwerfer
. Just take it out of the HIV/AIDS slush fund!