R.O.C.K. in the USSA

Comrades, it is, indeed, a glorious new day!
With fellow travelers Karmella "Heels Up" Harris and Sniffy Joe Biden sworn in as president and soon-to-be former-president - under the watchful and approving eye of Comrade Xi Jinping, of course - we have SO MUCH to look forward to!
NEXT TUESDAY HAS TRULY FINALLY ARRIVED!!!

Comrade Jenkem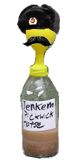 Everyday is next Tuesday in the People's America.


jackalopelipsky

R.O.C.K.'s Movie Poster of our future of renormalization of dystopia makes the mythical horned rodent wonder if minors need supervision in the political culture of politics.

See, 'pelipsky failed radical equality in 3rd grade over a cup of coffee. From then on, 'pelipsky found other morning stimulants, and so never 'woke' up one morning and said, "Today I am Adult and pick up coffee addiction." So, in regards to Mother, 'pelipsky will always be, and remain minor. 'pelipsky is radical equality failure from 3rd grade floorward.

So, as a minor, 'pelipsky feelthinks there needs to be some kind of warning symbol for the protection of other minors throughout the collective to shield them from a future of dystopian unnormalization politics of political culture, because 'pelipsky feelthinks asking for a No! Permission Slip from mother, because this is one radical equality step of mankind too far for any minor.


Ellsworth Toohey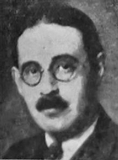 There is not enough mind bleach to unsee that picture.


RedDiaperette

When the De-Programming Commission knocks on the door (or knocks down the door), I wish to make it known that I had nothing to do with that portrait of our new and aptly titled Vice.

Cute suspenders on our True Ruler Mr. Xi, though.


R.O.C.K. in the USSA

Comrade Jenkem
Everyday is next Tuesday in the People's America.
Comrade, while this is certainly true, in People's America some Tuesdays are more nexter than others.