Red Square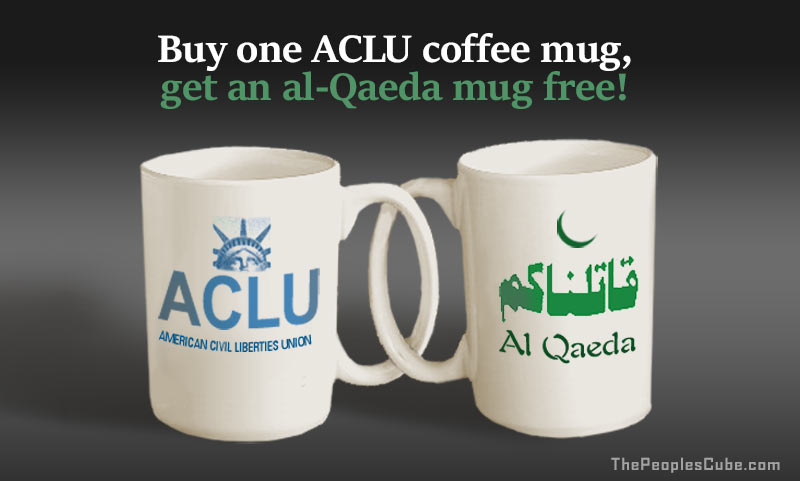 Taken off this site -
http://stoptheaclu.org/wst_page10.html
many more goodies there.
ACLU supporting Foundations
David & Lucile Packard Foundation - Computers - Hewlett Packard
George Gund Foundation
New World Foundation (Ted Turner)
Ford Foundation - Ford cars and trucks, huge contributor
William & Flora Hewlett Foundation - Computers - Hewlett Packard
Rockefeller Foundation - huge contributor
George Soros Open Society Institute - anything with Soros must be boycotted
Columbus Foundation
Fund for New Jersey
Jessie Smith Noyes Foundation
New York Community Trust
Wallace Alexander Gerbode Foundation
Community Foundation for Greater Atlanta
Communitv Foundation of Greater Memphis
San Francisco Foundation
Scherman Foundation
Nathan Cummings Foundation
Chicago Community Trust and Affiliates
Richard & Rhonda Goldman Fund
Clark Foundation
Cleveland Foundation
W.K. Kellogg Foundation - Kelloggs cereals, very disappointing
Community Foundation &r Southeastern Michigan
Peninsula Community Foundation
Levi Strauss Foundation - jeans, pants
J. M. Kaplan Fund
Carnegie Corporation of New York - publishing, may not be easy to boycott
Public Welfare Foundation
Liz Claiborne & Art Ortenberg Foundation - perfumes, cosmetics
Overbrook Foundation
Oregon Community Foundation
Herman Goldman Foundation
Charles Stewart Mott Foundation
Arca Foundation
Evelyn & Walter Haas Jr. Fond
Abell Foundation
Merck Family Fund - vaccines, medicines (do not boycott medicines w/o doctor approval)
San Diego Foundation
Albert A. List Foundation
Verizon Foundation - home and cellular phone systems, strongly urged for boycott
Sun Microsystems Foundation
PNC Financial/Pittsburgh National Bank
Gill Foundation - software maker from Colorado, huge support of homosexual activism
Sierra Foundation
Elsworth Toohey
Should I terminate my Verizon plan?


Premier Betty

Darn... I drive a Ford.


Red Square

I built this site using a Hewlett Packard computer and Verizon DSL.


Komrade Koz
Wow. If not for the fact that I get a huge deal with verizon... (details on that later) I'd switch. But I am about to buy a car... I can strike Fix Or Repair Daily off my list.