Leonid Fuku

Three cheers for our trial lawyers! We Health Care Professionals know the danger associated with innovation and new drugs. They are both expensive and dangerous, unworthy of purchase and use. The killer drug Vioxx furthers the cause, as parent company Merck suffers a $253 million loss at the hands of the peoples' court!
The trial was an example of the strength of our legal system. The Plaintiff's attorney utilized a psychologist to analyze jurors. He set up a "shadow jury" to analyze the effects of his fine arguments, and he suggested that the jurors would be famous if they voted against the big pharmaceutical company! Brilliant strategy indeed!
Meanwhile, the absurd defense attorney for Merck relied on "scientific evidence," such as the fact that the man who died had no signs of clogged arteries, but rather died from an arrythmia, which is not something Vioxx has been linked to. All nit-picking minutia! No wonder he lost!
One juror openly admitted that the scientific mumbo-jumbo sailed "over his head" (and expectedly so)! Ha Ha! The juror likened the scientific sessions to the didactic sessions Charlie Brown endured at the hands of his teacher. As the Peoples' representative on the jury stated (paraphrased), "when they talked about the science, all I heard was Waaah, Waah Waah like in the Charlie Brown cartoons." Well said, Comrade, well said.
We at the Global Front look forward to the good old days of aspirin and penicillin, electroshock and leeches! Three cheers for our lawyers! Power to the people!
Unknown Soldier
Hey, how come this guy got $253 million to die peacefully in his sleep from an arrythmia, and us soldiers only get a $12,000 bucks if we get blown up in combat?  What the fuck?  Do I need to get shot with a Vioxx bullet to be worth something?  Do I need to be offed by Vioxx schrapnel from an insurgent IED to get money for my kids?

Is the world upside down?  My head is ringing and my neck hairs are standing up.


Red Square

A CLOSER LOOK AT THE JURORS REVEALED THIS: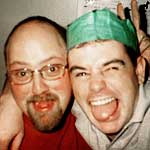 Jurors 1 & 2:  We're  famous! The lawyer dude said so!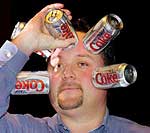 Juror 4: And look what I can do!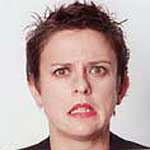 Juror 7: Huh? What? Where am I?
That's funny
Those pictures and captions cracked me up!  I was on a jury too.  Something about ant-trust this or that.  It was a few months ago, and I was pretty baked at the meetings in that jury room.  I think we said guilty cause the rich dude looked suspicious and the other lawyer was cool.  Whatever.  Anyway, the reason I was laughing was cuz the coke can dude looks just like the head dude of my jury!  He only did things with spoons though, not cans.

Aloha bro


Premier Betty

That last picture looks like that transvestite that climbed Mt. Everest in high heels from the very trusted news source Weekly World News.