R.O.C.K. in the USSA

Comrades, it is so good after all these years to finally see Saul Alinsky's plans put into practice! And what's even better is that after his currently-president disciple is finished with his second term, if we're lucky we'll have yet another disciple of his for at least four and maybe eight years!
Yep, the truth is finally out about
what Comrade MTE wrote her thesis about in college
(it was sealed during the Clinton presidency) - Saul Alinsky! And of course we all know that Dear Leader both studied and taught Alinsky!
And now the president's
plan is even reaching burgs like Spokane, Washington
, where two innocent young African American boys just beat an 88 year old white WWII veteran to death in the parking lot of the Eagles Lodge. Talk about Death Panels for oldsters, HA!
Rule #13, comrades.
What a glorious time to be alive!

Red Walrus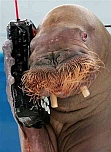 Looks like "Shorty" was looking for trouble. Ironic how his past indiscretions in Okinawa finally catch up to him in glorious Washington Oblast. The 2 youngsters sure were lucky Shorty wasn't wielding a shoe horn and sitting in his wheelchair. Update: Eric Holder et al are suing evil flashlight manufacturers.


Anyer Marx

Red Walrus
.... Ironic how his past indiscretions in Okinawa finally catch up to him in glorious Washington Oblast....
Surveillance footage confirms that Shorty was likely confronted by a white-Japanese-Hispanic, who no doubt wound up in Washington as the pilot of a kamikaze balloon-bomb in 1944, and who has been hiding out in the wilds of Spokane not realizing that the war was over. We will need to air-drop a few hundred thousand obamafones into these woods just in case there are more of them .... Let these poor souls know that
their
war is over; that they can come out and register with the party; join
our
war; and, get all sorts of free stuff!

R.O.C.K. in the USSA

Comrade Marx, I believe that you are on the right left track - definitely perpetrated by two white-Japanese-Hispanic males (pbut).


Captain Craptek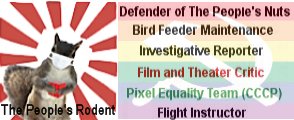 Comrade Marx has made an excellent historical connection to current USSA happenings!
Balloon bombs and the White-Asian-Hispanic conspiracy finally revealed!

Fraulein Frankenfeinstein

The injustice of evil Amerika is spreading... these poor, innocent black yewth are being driven to redistribute to and for themselves. I am thinking they need more defensive weaponary to defend themselves, especially against old white peoples.

Pamalinsky

Yeah! You go uncle Saul!

Yours in Stalin,

Your loving "niece"

Pamalinsky