Red Square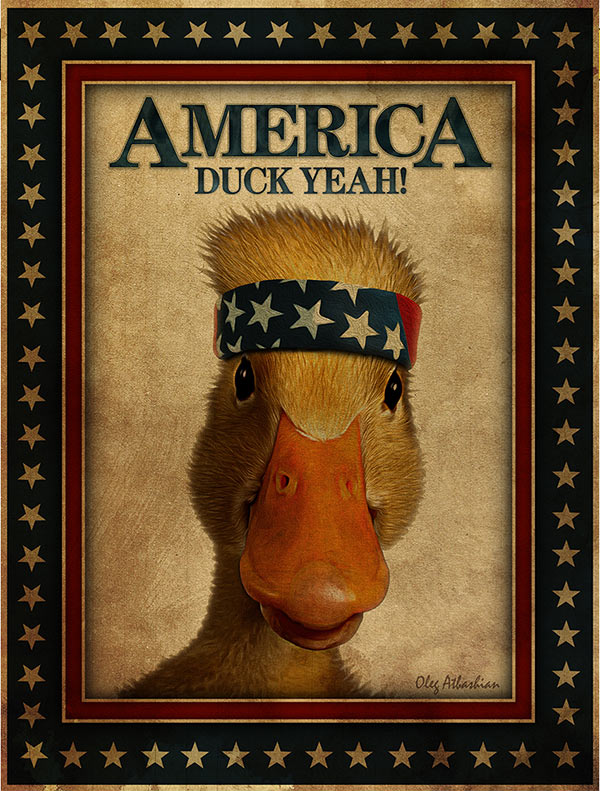 A short while ago I made
a series of images
for a conservative group's campaign in defense of Duck Dynasty, featuring a campaign mascot - a duck wearing an American flag bandana. As the campaign achieved its goal of reinstating Phil Robertson on the show, I was asked to make one final image for a celebratory email blast and social media postings: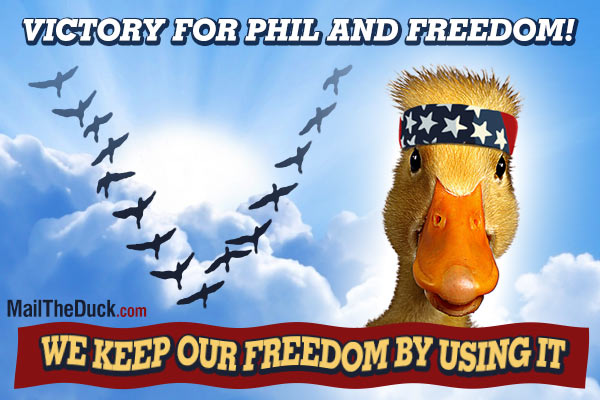 Though the victory was sweet, I felt bad about parting with the patriotic ducky so soon. So I turned it into an "America, Duck Yeah!" poster, and then into a design that would look great on postcards, shirts, mugs, and other products. While making a victory statement today, they'll certainly remain relevant years from now, regardless of fleeting political issues, for as long as there live American patriots who appreciate humor and irony.
We have it now in two of our online stores - compare prices and save:

Bill G
You are more polite than I would have been... I'd have had it filled with the comment "Duck You" addressed to A&E and GLADD.


R.O.C.K. in the USSA
LOL - A&E got pretty well ducked in front of the whole country on this one anyway!


Red Square

One of my images was used by CNS News today, in the article describing the campaign:
The image was posted not in the article itself, but in the
Culture
page as a teaser: