Commissar M

With a hat tip to William Staneski at American Thinker, the words of Ronaldus Magnus in 1964:
Anonymous
<off>
My God, what a man. Not a perfect man, but one of conviction born out of moral strength. Yes, thanks. I needed that.


$.$. Halliburton

I'll turn my character off this once. And that is because this is an important moment in our national history.
I take one exception to what Reagan said, and that is this:
Quote:
There's only one guaranteed way you can have peace, and you can have it in the next second - surrender.
I know this can be hard to fathom. The opposite of peace isn't war.
The opposite of peace is tyranny.
Surrender to tyranny is surrender to the perpetuation of war on the populace of the country and everyone in the world that stands between tyranny and it's ambitions. That is not peace.
Peace is that state when free people enjoy their liberty unencumbered by those that would use force and, more specifically the force of the State, for their own ends. Self defense makes its demands, especially on a national scale, but the surrender of self defense in the face of criminals isn't peace and will never bring peace - it will bring war most violent on every single individual.

Che Gourmet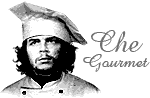 To $$ Halliburton
Bravo! Well articulated, Comrade. I believe that Obama is going to guarantee the peace by surrendering, and he won't even know how he did it. Biden told us that, already. But, maybe I'm reading between the lines too much? Somehow, I doubt it.

Commissar_Elliott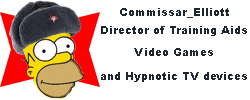 (off)
There is a reason us Republicans see such greatness in that man. It's not because of his policies, which gave us some of the best economic times (don't let liberals tell you otherwise), it's not because he was a character, he's funny, it's because he sticks to his character. Ronald Reagan didn't back down, he never surrendered with the democrat party, he stuck to what he knew to be the best strategy, and he was a leader to others.

God Bless Ronald Reagan, for even to this day, he, his actions, and his sayings still have real relevance.

"Concentrated power has always been the enemy of liberty"
-Ronald Reagan