Panem Et Circenses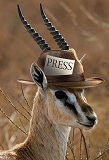 10 Little Muslims all were feeling fine,
One went swimming with the seals and then there were nine...
Set in the early 21st Century, this
gruesome and harrowing tale follows 10 guests to an island
retreat for the World Conference on Racism, Durban III.
Anwar al-Awlaki, Osama Bin Laden, B. Hussein Obama, Colonel Muammar Gaddafi, Qari Hussain Mehsud, and 5 others are Islamic leaders of one form or another. The distinguished guests are rich, successful, and world-renowned: Nobel Peace Prize winners, Spiritual Leaders, Presidents, and Princes.
Yet each has a terrible secret: they are also all murderers. When the guests arrive, a fuzzy recorded message from an underground bunker informs them that none will leave the island alive as retribution for their crimes.
As the guests soon realize, someone within the group is sadistically killing them one by one, following the children's rhyme "10 Little Muslims."
Will they unmask the killer in time?
Or will they keeping dying until there are... none?
Hell Gazette Publishing

Jíbaro


Opiate of the People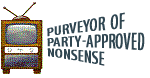 This is surely fiction. A group of murderers would not be invited to a World Conference on Racism, they would be invited to a World Conference on Peace and Tolerance. A bunch of rabid anti-semites and celebrities who call folks like Clarence Thomas and Herman Cain "uncle Tom" would be invited to a World Conference on Racism. I find it hard to enjoy a production when an author can't even get her state-approved facts right.


Panem Et Circenses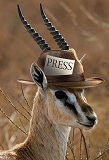 Apparatchik Unkulturny

Okay - I accuse Col. Gaddafi in The Conservatory with the Candlestick.


Ivan the Stakhanovets

Silly Comrade, it was FIDEL in the Parlor with the ANTHRAX/LETTER BOMB