Hammer and Loupe

WASHINGTON D.C. - With ruffled feathers and leathery wings, birds and bats protested today in front of the Capitol building against wind farms, chirping and squeaking in ultra-sound voices about the windmill propellers that are killing their family members, friends, and life partners, while no punishment is given to the rich wind farmers.
"They took most of my family, I am the only one left from the group," quacked one duck who chose to remain unnamed. "I demand payment."
"My species have become endangered due to these abominations," squawked a bald eagle next to him. "We won't be able to continue with these obstructions to our flight patterns. I am a freaking symbol of this nation - where is the respect? Google me - my scientific name is Haliaeetus Leucocephalus."
"My cousins flew into a windmill - one by one, all of them! It was a murder in plain sight!" a common crow cawed, demanding reparations to her much maligned and stereotyped Corvidae family.
"Our ultrasonic radars are not equipped to detect these moving gigantic things coming at us in the middle of the night," squeaked Virginia Big-eared Bat, handing out flyers in defense of Corynorhinus Townsendii Virginianus.
For every opposition group there is always a group to oppose the opposition. The wind farms found unexpected allies among the rodents, who converged on the steps of the Capitol holding pinwheels and wearing tiny gray t-shirts with slogans supporting windmills as an important source of renewable energy.
"Why are they protesting environmentally-friendly energy of the future? If one bird dies in the process, that just the price we all have to pay for saving the planet. We all die in the end. Only I will die somewhere unnoticed in a tree hole, while they get to be splattered on the altar of science. They should be proud of their sacrifice for progress," opined an eastern gray squirrel in a matching t-shirt with tiny words "Buck Firds" printed on the front.
"These birds deserve what's coming to them," squeaked a field mouse who goes by the name of Meadow Vole. "Everyone I know in my community actually worships windmills as protectors from this flying murderous menace that is birds," she added, waving her little sign with an attached pinwheel. In red letters, the sign proclaimed: "Feathered thugs will not pass!"
In spite of police supervision, altercations between the two groups of protesters resulted in a few fights and skirmishes that took place in the air as well as on the ground. The Metropolitan Police Department was able to overcome the initial confusion, restoring order with the help of remotely controlled drones.
Sitting on the fence and avoiding the fight was a flying squirrel, who chose not to join any of the opposing groups and soon took flight without comment.

Lev Termen

OksanaTheTerrible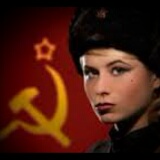 Just like solar panels cooking birds in minutes, I predict a green cooking revolution. You can generate electricity while cutting up AND cooking your bird!


Konservative_Punk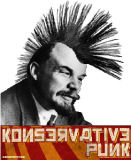 An old image jogged into my memory when OksanaTheTerrible
Just like

solar panels cooking birds in minutes

, I predict a green cooking revolution. You can generate electricity while cutting up AND cooking your bird!