Captain Craptek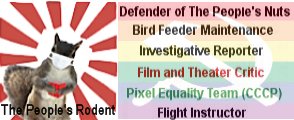 An article in The Daily Mail
today outlines a tale of horror: In an act of savagery usually relegated to trashy B science fiction movies, New Jersey Governor Chris Christie attacks and murders a helpless bug as terrified 4th graders look on in horror.
Governor Christie's office tried to distance the often admired politician by quickly issuing a video denying any malice or hateful intent. "Any bugs on your desk...you're allowed to kill them and not get in trouble," the short 26 second video asserted, contending the governor's actions were defensive in nature.
One wild-eyed youngster stood beside Christie encouraging him to escalate his violent assault on the helpless arachnid screaming: "Kill it! Kill it! Staple it to the floor!" The child was later taken into custody by authorities and held overnight for observation.
PETA president Ingrid Newkirk told Talking Points Memo: 'He probably did it without thinking. Some people might put the spider outside, but spiders are often scary to people, and that can prevent them from pondering their worth," she said.
This was not the first example of animal cruelty committed by a sitting
politician. PETA reminded us that in 2009 they witnessed a similar event that, at the time, they labeled an "executive execution." On that occasion our Commander-in-Chief, President Barack Obama, was forced to terminate the life of an errant fly who had crossed through his defensive ring of Secret Service agents and was threatening his safety.

Comrade Putout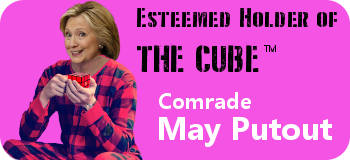 RUN CRAPPY RUN!!!

I hope he shares a cell with the smokes
guy!

Anyer Marx


ThePeoplesComrade

Wanted, Christie the Spider Killer