Evil Smiley

Click on the image to see/hear the video declaration of glorious revolution. It has begun.
Yes, she really said this. So komrades, the revolution is on - grab your Margheritas and explosives and let's go join the glorious revolution.
...but wait, isn't Alexandria Ocasio-Cortez an elected official? Does she want us to blow up her office?
I'm so confused, or maybe it's the Margherita... what's in this thing?

DaveFilms

Well, well, well... Lets play a game.××


Ivan the Stakhanovets

"... I'm tellin' ya darlin', someday blowing government offices will be a thing..."

Evil Smiley


Red Salmon

Most Equal Komrads,
"The Federal Government gave you too much? I've never seen that. etc..."
I hate to be the one to break it to you Komrad AOC, but you never will. Especially after you have redistributed to your heart's content. 'Plenty' is never a 'problem' in socialist societies. Well, plenty of misery maybe.
Wait, I have seen too much from the Federal Government! Too much red tape (please excuse the expression) to get something done. Too much oversight to allow business to function. Too much Nanny State Control over the minutia of our lives. Too much delay in providing a solution to a problem over which the Feds claim sole jurisdiction.
I will get to the front of the line to denounce myself.
Red Salmon

jackalopelipsky

It's like proof
Bern won't help you if you don't help yourself
is not satire, but live living color reality.
The mythical horned rodent's mind is lookin' for a way outta here, said the joker, to the thief..too much confusion, can't get no relief.
over and out,
Jackalopelipksy
#BR 549

Evil Smiley


Comrade Stierlitz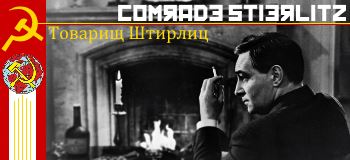 Maybe we can have her co-star in State TV's new show Хии Xaa?