Chedoh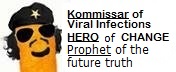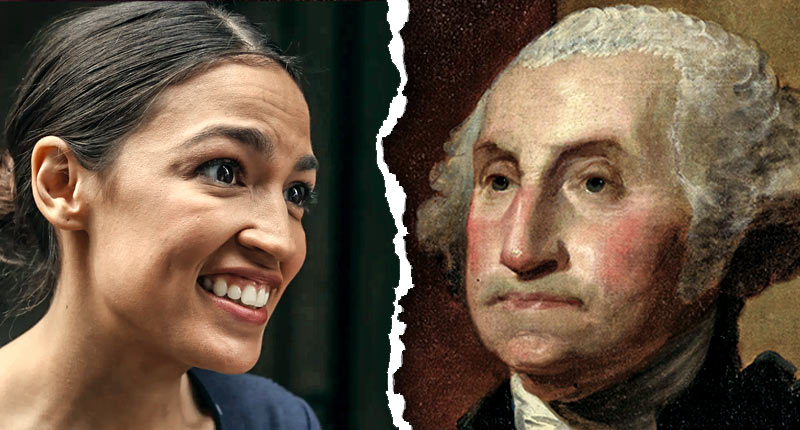 Washington D.C. -- In a shocking move House Democrat Alexandria Ocasio-Cortez has filed impeachment articles against George Washington, the first president of the United States and Revolutionary War hero, on grounds of blatant racism and inciting violence along the eastern seaboard of the United States during the late 18th century.
"It doesn't matter how long ago it was, what matters is that we send a very clear message regarding white supremacy and causing violence as President of the United States. It's not acceptable and he [George Washington] should be held accountable," stated AOC on her Twitter account.
After former president Donald Trump has had impeachment articles filed against him post-office, it seems that Pandora's box has been opened as a slew of other motions that were once seen as unthinkable are now becoming a terrifying reality, plunging modern-day lawmakers into darkness.
Nancy Pelosi is expected to make a proposal that would define photoshopping "disagreeable memes" that satirize leftwing political figures as hate speech and virtual terrorism.
Even more startling was the sudden vanishing of thousands of social media accounts after they poured in on AOC's statements to decry the impeachment of George Washington. According to one observer who watched the profiles of AOC critics disappear from existence in real time, "users are no longer being silenced or censored but outright erased, as if they are being tossed into a virtual oven."

RedDiaperette

All previous Presidents should be impeached (except Democrats) because they worked for the most racist, sexist, homophobic, transphobic, xenophobic, Islamophobic, etc.-phobic, downright evil country in history. Vice Presidents (except Democrats) should probably be impeached, too, since they aided and abetted the Presidents. In fact, everyone (except Democrats) should be impeached, since they probably voted for those impeachables.

Besides, impeachment trials are good for the sustainable popcorn trade.


Ivan the Stakhanovets

This is outrageous! No Government can do this, and it's never been done bef...

One moment, someone's at the door...


R.O.C.K. in the USSA


Cradle to Grave Marxist

(zombiereagan from sweasel.com)
The People's House is set to Impeach President Reagan, as soon as the Ventura County Health Department signs the order to exhume his body.
Don't Laugh.
(Oliver Cromwell by Samuel Cooper)
There is legal precedence for this.
historycollection.com
On September 3, 1658, Oliver Cromwell drew his last breath, bringing an end to his reign as "Lord Protector of the Commonwealth of England, Scotland, and Ireland."

...[His] enemies weren't going to let something like Cromwell's death keep them from getting their revenge.

That's why, years after his death, Oliver Cromwell's body was pulled out of his grave to stand trial. ...Being understandably mute in his defense, Cromwell was found guilty and sentenced to the traditional punishment for traitors to the Crown.

Red Square

Impeachments will continue until morale improves.

Papa Kalashnikook