Evil Smiley

In this video, Alexandria Ocasio-Cortez informs us that the best way to prevent COVID:19 infection is to not touch your face.

Evil Smiley


Ellsworth Toohey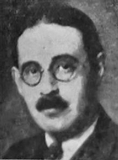 Selectively edited!

The entire quote is: "You proles should not touch your face. For us, it's OK. "

Her Norton antivirus is also expired.


Kim Jong Fun

That cell phone does not look six feet away. Just sayin'.