Ivan the Stakhanovets

Birth of giant panda twins has National Zoo officials 'ecstatic'
Rethuglikkkans are shifting hate speech from Mexican to Asian anchor babies. US Taxpayers are funding the birth and care, but this case has a twist. The mother has produced twins, but her right to chose was denied and she is being punished with a second baby.
The "emergent fetus" that followed the beloved anchor baby is being surreptitiously fed by switching babies during breastfeeding sessions.
Planned Parenthood has yet to develop a market for panda parts, so the baby remains a ward of the Federal Government, pending establishment of EBT benefits and foster care.

Captain Craptek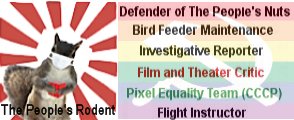 They look like giant, furry, black and white jelly beans - MMMMMMmmmmmmm... delicious! (not to me of course - to human hunter types,.. like... never mind)


Red Walrus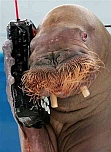 Doesn't it piss you off when on any given Saturday you stop at Home Depot for a shovel and about 15 Asians jump out of the shadows and hassle you for a job (at $20 cash/hr plus lunch)?
Asian Bush
video nips the problem in the bud.