Commodore Snoogie Woogums
Comrades,

This is to inform you that the following video has been BANNED from viewing and severe penalties will be admonished to any violators. The video is only being posted so that you may be able to identify this banned video, just in case some sleazy reichwinger tries and send it to you and trick you into viewing it.

NOTE: if you should accidentally click the video and watch it by mistake you will be forgiven this one time only, as it may have appeared to be a legitimate propaganda for O-care to the masses and your righteous anger and comments as to how horrible the video is are welcomed.




$.$. Halliburton

All right! Now the Halliburton Medical Insurance Corporation can charge outrageous fees while paying out absolutely nothing to you idiot masses because the deductibles you have to have to pay before you even see a penny from ObamaCare are thousands of dollars and would break some of the biggest bank accounts of the middle-classes! Good-bye nest egg, good-bye savings! Your savings will be sucked dry before you get a dime out of ObongoCare. You commies thought it was hard to get a dime out of real insurance companies? Just wait until you have to go through government bureaucrats to get money for your medical bills. And the only way you can reach them is through the 404 Owoeismewebsite.

Meanwhile, my cronies and I make billions in profits.

Oh, lovely day! Oh, lovely day! It's like Christmas all year long.

Ringle, ringle
coins how they jingle
make such a lovely sound!


Subversive_Skwerl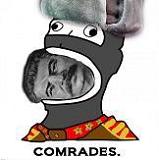 I wholeheartedly denounce this with 2 shovels!
Funny, yet painfully true. Dear God make it stop.
Forward ™to NexTuesday ™

Fraulein Frankenfeinstein


Kelly Ivanovna/келя ивановна
Who will run for Congress? Seriously, i didn't catch that last line.


Captain Craptek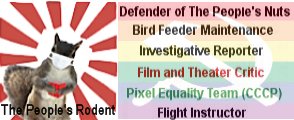 Kelly Ivanovna/келя ивановна
Who will run for Congress? Seriously, i didn't catch that last line.
Comrade Kelly,
It may be time to brush up on speed-talking fundamentals. I believe the rough translation is: If you want to opt out of Obamacare start a multi-million dollar business, join a union, or
run for congress.
" I should warn you, Comrade Cruz has already tried this.

Groucho Marxist

Reminds me of the time I was standing behind the village stable wagon when it tipped over.

I was covered too.