Statist-in-Chief

Comrades,
This is glorious news for us and our Party™. Our fellow collectivist Chairman Ben Bernanke was named Time's Person of the Year. In addition, we ought to praise our collectivist allies at Time Magazine. Yes, there is nothing better than central banking; it creates
fiat currency, misery, inflation, economic panics, depressions, recessions, deflation, devalue gold and silver tender
prosperity, hope, sound money, and legal tender. Our Founding Fathers (Marx and Engels), not to be confused with those evil founding fathers of the evil kapitalists, would be glorified to see their plan in action, creating prosperity for the proletarians. As outlined in our manifesto for national banking:
Quote:
Centralization of credit in the hands of the State, by means of a national bank with State capital and an exclusive monopoly.
So cheers, to our Comrade...Да здравствует председатель Ben Bernanke!
Source

Comrade Whoopie

I like him better than Comrade Alan Greensphincter. At least he speaks English and every other word doesn't contradict the previous one.

Plus, Greenspan's wife is a bitch.

Pavel Shovelindasky
f-u , f-me ,say it together,,, it's the WAY it must be! according to YOU Whoopie la chienne!


Stacia Gooneybirdova
Время has glorious artwork with very uplifting imagery. But does his halo of cash even come close to the halo depicted for The One???


Opiate of the People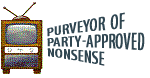 Gosh, how is it that a magazine named "Time" which should be under Colonel 7.62's jurisdiction (he is the Commissar of Time[sup]TM[/sup], you know) would not choose Barack Obama as it's person of the year? Does anyone remember this man Bernanke was originally put into office by the despicable BusHitler? And that he has been seen consorting with known bankers and other enemies of the people? Colonel 7.62, you have many questions to answer about this.

Ah, what the hell.... I'm going to go down and wait for Uncle Ben's helicopter to fly over and dump a pile on greenbacks on me in the name of fighting deflation. It's a wonderful life!


Stacia Gooneybirdova
Время presents a magnificent and uplifting image showing Bernanke with a glowing cash halo. Perhaps everyone in the administration of The One gains a halo simply by sharing his Lebensraum.


Statist-in-Chief

I agree, Chairman Bernanke's Cash Halo™ makes him look superb, very illuminating. I am jealous. Not even that artificial god, um, what is his name, the one that the evil kapitalists worship, oh yeah, not even Jesus Christ can touch the almighty Cash Halo™, he is inferior, but He (i.e. Chairman Bernanke) is God of Currency.


Statist-in-Chief

Ninety-Sixth Anniversary of Central Banking

Comrades,

Today is a glorious day! Today marks the 96th birthday of our present day central banking system, the Federal Reserve System! Ninety-six years ago today, our fellow collectivists of the past decided to rid the bourgeoisie system of gold and silver coin forever. Who needs gold and silver coin when we can have promissory notes backed by nothing?! As we know Comrades, our central banking system has brought us depressions, recessions, fiat currency, economic panics, inflation, deflation, debt prosperity and broke the chains of the monopolistic gold and silver coin system as entailed in that document of negative charters.

In addition, our fellow collectivists of the past decided to give the Masses
™
this beautiful gift of central banking just two days before Christmas! I can imagine our Founding Fathers, not to be confused with the evil kapitalist founding fathers, were proud to see their plan implemented! Bringing joy, economic harmony, and prosperity for all! We the Proletariats of the United Communities must never forget this day! So a round of vodka for everyone!
Moreover, I denounce this kapitalist propaganda material,
The Coming Battle
and
The Money Changers
, for
exposing
trashing our central banking system!
Vodka for everyone today!!! Cheers
for misery and economic bondage
!