Antonio Salazarinski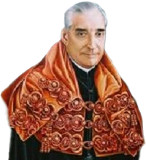 Note
: I am combining multiple posts into one long thread.
* Harlem residents
push back against abolishing the police
"I would say it's pretty good (the relationship between the community and the NYPD). You know, all police officers are not bad. You know, you got some of them that really care about the people and really want to help the people."
The #DefundThePolice movement began after the death of George Floyd in Minneapolis. Fuzzy noted on June 14 that mostly privileged leftists supported it, not blacks.
George Floyd's brother and family
even rejected the idea.
Ami Horowitz provided more evidence that black people do not want to abolish the police. They want more accountability and reforms.
Horowitz spoke to white liberals, who think the black community would flourish without the police.
One man told Horowitz that no police would "infinitely" help black people.
Others called officers "disgusting" and "monsters." Another said the police are around just to keep the blacks down and they "arose out of slave catching patrols."
Horowitz then asked how they think black people in East Harlem feel about the police.
"Probably the same way I feel about them," said the man who called officers "monsters."
Then Horowitz went to East Harlem on Malcolm X Boulevard. He asked two people how they feel about the white people saying the black community would be better without police.
"I think they're full of crap. I think they're being somewhat ignorant."
* Black Anti-Police activist participates
in police use of force training
Everyone should watch this video and that people need to comply with the orders of law enforcement officers, for their own safety.
A video from 2015 has gone viral, showing a black anti-police activist accepting an invitation from Maricopa County Sheriff's Office in Arizona to participate in police use of force simulation training sessions to better understand the stresses and split-second decisions police officers are faced with on a daily basis.
Reverend Jarrett Maupin, who organized #BlackLivesMatter protests
following the officer-involved shooting in Ferguson, participated in three scenarios, each one followed by a discussion of when he sensed a threat and why he chose to draw his weapon.
In the first scenario, Maupin approached a suspect in a parking lot and was 'shot' almost instantly. In the second, the reverend approached two men fighting, and fired his weapon when one of the men charged him.
"I shot because he was in that zone," Maupin explained to a police trainer. "I felt that was an imminent threat – I didn't necessarily see him armed but he came clearly to do some harm to the officer – to my person."
In the third scenario, Maupin received a call about a possible burglary and was able to get the suspect to the ground, without any shots fired.
Maupin stated that the training scenarios changed his way of thinking, saying, "I didn't understand how important compliance was… people need to comply with the orders of law enforcement officers, for their own safety."
*
Black Americans March Chanting #AllLivesMatter
and say, "We Need to Forgive the Past And Move On"
* Woman Pardoned by Trump destroys actress Charlize Theron
For Raising Adopted Black Son as a Girl "We Need Our Black Men.
You'll recall
Angela Stanton-King
– she is the powerful and dynamic black woman who President Trump pardoned.
Well, she's blasting elitist actress Charlize Theron for raising her adopted black son as a little girl.
Stanton-King says this type of thing is what black people should be mad about – watching a privileged white woman raise a black boy as a girl.
* White protesters support
Black Lives Matters with Blackface?
* And lastly, there is former Milwaukee County Sheriff David Clarke
vs CNN's Don Lemon
Note
: This one is a black conservative vs a black leftist

Antonio Salazarinski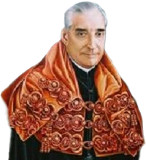 Video of Black Republicans laughing at BLM Protest With No Black People: "This is foolishness"
The video below is hilarious and was taken by a
couple who are Republicans.
They just wanted to visit the North Carolina State House. The self-identified "nerd,"
Benji Irby
, says he just wanted to visit the location when he saw a BLM protest with no black people.
The laughter from Benji and
Shemeka Michelle
is so infectious. Shemeka called the protest "foolishness,"
Note
: This is a Facebook video so you will need to click the link to watch it. It's well worth watching!
https://www.facebook.com/freewakecounty ... 692798245/
And to start you week with a laugh, here is another video by Shemeka on her YouTube channel
Does Pubic Hair Hold a Smell?

Evil Smiley


The Ghost of Red Rooster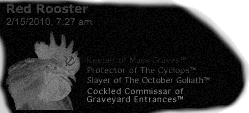 Red Square

I wanted to say that America is NOT divided by race, color, gender, ethnicity, or sexual orientation. America is divided into good people and assholes. And assholes are divided by race, color, gender, ethnicity, or sexual orientation.
But instead of saying it I made a meme for sharing on social media.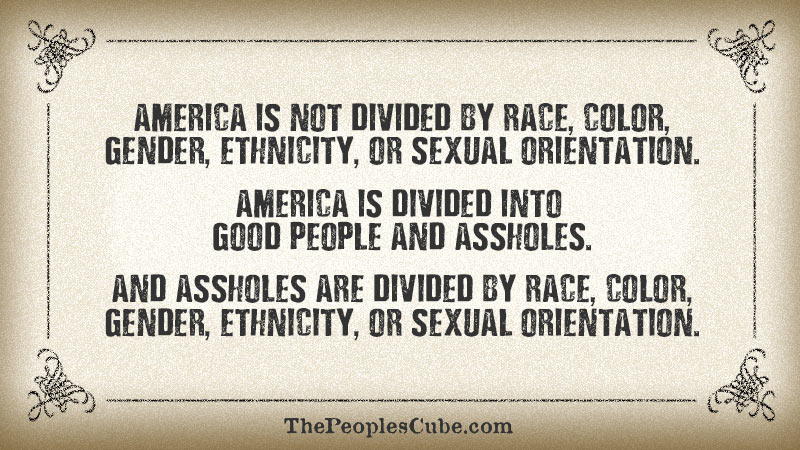 Red Square

Someone suggested I should've used the word "fools" instead of "assholes." That may be a wise thing to do.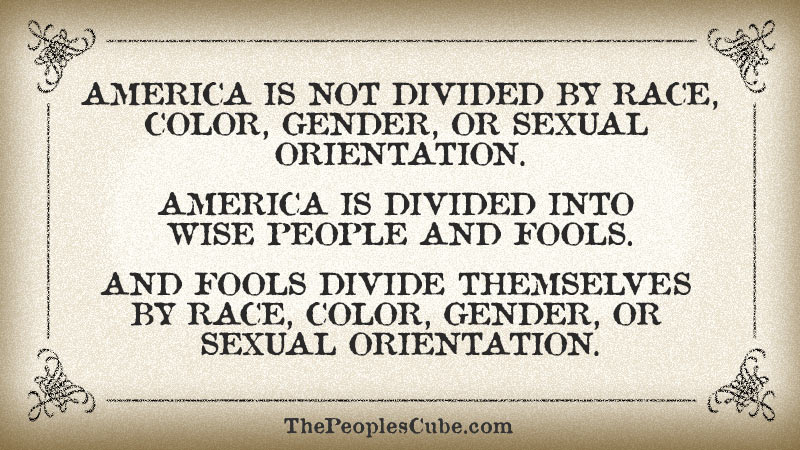 The Ghost of Red Rooster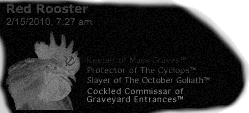 Yes Comrade Square Leader.. because they are Asses and not fully Assholes until identifiably Useful Idiots!!!

So let us call them fools!

Yet, that conflicts with my favorite novel by Dostoyevsky: "The Idiot"

For if they are true Fools they might be identified as Sincere Beings without cognisance, and WE know that is not always true.

Hmm.. the quandary... Assholes... Fools... Hmmm... Maybe we should start at Asshats!

Then we at least know it is a mental issue of a shithead.