Antonio Salazarinski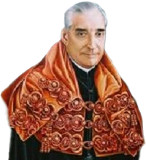 Do Aborted Black Babies Matter?
– Watch Black Man SILENCE Woke Healthcare Workers Protesting for Black Lives Matter
These woke leftists rallying outside their hospital did not expect this.
A black man confronted them about their "Black Lives Matter" signs.
One healthcare worker got on her knees. The group was happy to see him until he started asking them about abortions of black babies.
Evidently those lives don't matter.
Note
: This is a great video but it's on Twitter so you'll need to click the following link to see it
https://twitter.com/MAL_IS_BAD_/status/ ... 1945001989

Cradle to Grave Marxist

[PROG OFF]
When told that Black Lives Matter, I used to ask "which black lives matter?" I would point to the black-on-black casualty lists from Democrat run cities like Chicago, St. Louis, Baltimore, Detroit, New Orleans, Baton Rouge, and Kansas City. Many of those cities are even led by black Democrat politicians. I would add Margaret Sanger's eugenics driven Planned Parenthood slaughter of black babies. It was obvious that the only Black Lives that mattered were the ones that furthered the leftist agenda. But the questions were generally unanswered.
The new question is "How do black lives matter for the Democratic Party's pocket book?" Go to "Black Lives Matter" webpage,
https://blacklivesmatter.com
, and click on the big blue DONATE button. This leads you to the page with the following link: "By proceeding with this transaction, you agree to ActBlue's terms & conditions." This will send you to ActBlue's website,
https://secure.actblue.com
. The donation will go to ActBlue.
Who is ActBlue?
Quote:
Our platform is available to Democratic candidates and committees, progressive organizations, and nonprofits that share our values for no cost besides a 3.95% processing fee on donations. And we operate as a conduit, which means donations made through ActBlue to a campaign or organization are considered individual donations.

BLM is a fund raising organization for Progressive Democrats. ActBlue is a donation bundler for the Democratic Party.

Ivan the Stakhanovets

NOOooooooo!
Black lives matter is for good! They can absolve my white privilege, its true!
Isn't it?

Papa Kalashnikook


The Ghost of Red Rooster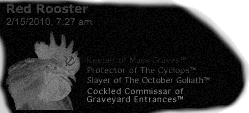 NOt important matter comrade... until Next Next Tuesday.