Red Square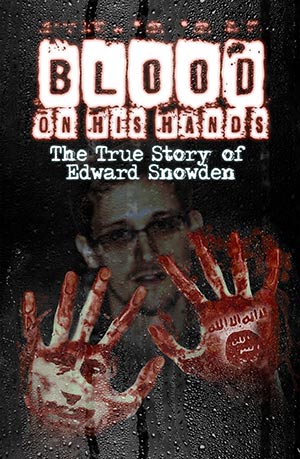 [PROG OFF]
I have already made a few posters and book covers for Cliff Kincaid's America's Survival, Inc. This time the subject is the true story of Edward Snowden, whose theft and publication of U.S. intelligence files has allowed both Putin's regime in Russia and the butchers of ISIS to avoid American surveillance and make brazen moves that resulted in thousands of dead bodies, both in the Middle East and Ukraine.
From the very start of the Ukrainian revolution Putin's propaganda has been making claims that the Maidan was staged and financed by the CIA and the U.S. State Department in order to hurt Russia. But if that were true, Snowden's archives would have revealed at least some proof of that.
Instead, Russia used Jen Psaki's speech on YouTube and lame phone intercepts of the US ambassador, which prove nothing at all - except, perhaps, by implication - that the FSB officers couldn't find a thing about the alleged CIA involvement in Ukraine within Snowden's files, otherwise the Kremlin would have trumpeted it to the world a long time ago.
However, Moscow did use Snowden's information to avoid CIA detection in recreating the same scenario in Ukraine of which it accused the United States: Russia's agents spread throughout Ukraine, planting disinformation and rumors about the intentions of the new Ukrainian government to kill off ethnic Russians, organizing violent armed groups, providing weapons and training, staging the takeover of government buildings and military facilities, setting up local "people's governments," and starting an all-out war that has already claimed 4,000 lives on both sides.
Thanks to Edward Snowden, the Crimean and "Novorossia" operations conducted by Russia's FSB and the GRU (military intelligence) were a complete surprise to the U.S. and its allies. As for the Ukrainian security service (SBU), law enforcement and the government, they have been long ago penetrated by Russian agents, who are only now undergoing a massive lustration.
The methods, intentions, and very nature of Putin's corrupt and violent regime speak volumes about Edward Snowden's moral compass and his intellectual honesty. Granted, today's America has its problems, but one can't simply condemn the U.S., settle for a life in the Russian police state, and remain a credible defender of freedom, transparency, and individual rights.
Snowden might have been right in a Utopian world consisting of peaceful and transparent nations. But our world is full of violent thugs looking for an opportunity to get ahead. That makes Snowden's disclosure of U.S. intelligence secrets both morally wrong and criminal.
In short, this is my take on Edward Snowden. Read Cliff Kincaid's more extensive take on this issue in his recent article, The Bloody Hands of Edward Snowden.
On November 17, in Washington, D.C., ASI held a news conference on Edward Snowden's KGB connections and espionage affair, in which my poster was used. Soon it will also become a cover for the upcoming book, Blood On His Hands.
For further reading, see very informative key documents from this conference:
~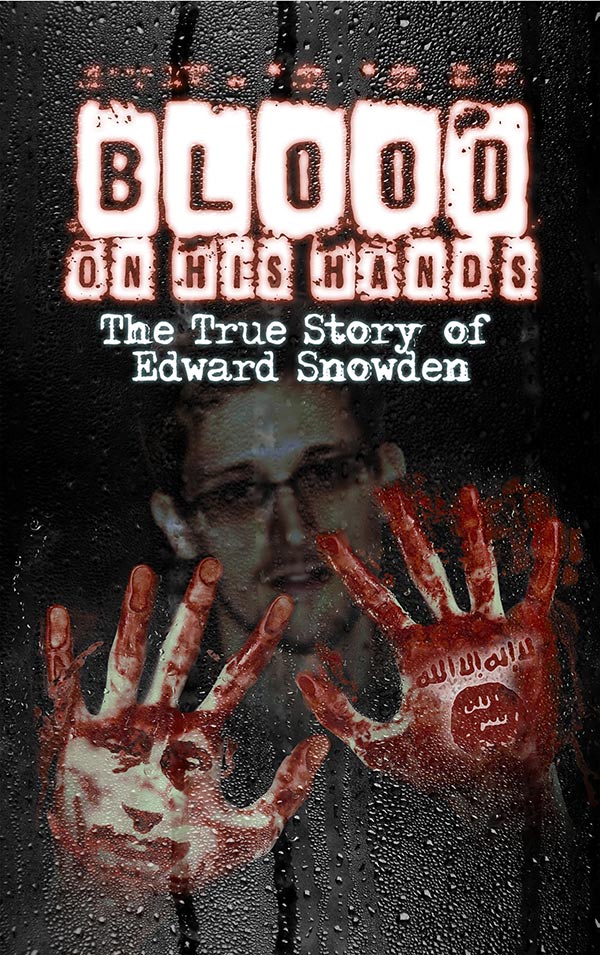 mi
It was my impression, Russia's intelligence services retained their penetration of their Ukraine's counterparts as well as of Ukraine's military since USSR's collapse.

They may have expanded before the invasion, but most of that was planned and executed before Snowden's defection...


Kapitan Kangaroo Kourt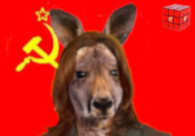 I find the whole episode abhorrent.
What Snowden did is abhorrent.
What the US Government has been engaged in is abhorrent.
Does Snowden have blood on his hands? Maybe. I'm not so sure that less blood would have been shed had he kept quiet.
I certainly don't think that he is an innocent "whistle blower". I'm sure Hollywood will create a "compelling" movie about it all, which is probably what the plan was, in the first place.
Snowden is a patsy. He revealed what the powers that be wanted revealed. If he really was off the reservation, he'd be dead already.
That's my personal opinion and I have no evidence, other than historical circumstantial evidence, to support what I believe to be.
Call me a kook :-)

Pamalinsky

Thank you for posting this, Oleg. I was a bit torn about Snowden being a "hero" and a "traitor." I, of course, like the idea of transparency and being informed. But, there was something wrong here. Couldn't put my finger on it.
I share Kapitan Kangaroo Kourt's view and am now reconsidering my negative view of Dick Cheney (and his daughter) when he said Snowden is a traitor.
BTW, killer poster!

Ivan the Stakhanovets

Is there symbolism that Putin is the right hand and ISIL/ISIS is the left hand? Our Mooslimic comrades have a primary use for the left hand...


Pamalinsky

Ivan the Stakhanovets
Is there symbolism that Putin is the right hand and ISIL/ISIS is the left hand? Our Mooslimic comrades have a primary use for the left hand...
Jeesh, Ivan, we have Charmin here in the USSA, which contains (so they say) emollients, perfumes and other "softeners." ISIS/ISIL could use this but Noooooooooo! They have to use their left hand. I can't even do that with my right hand! (I am right-handed) Nor would I want to.I wonder what finger they use to pick their big noses. Everyone does it but, if you see a Mooslim doing it, stand back.