The Red Terror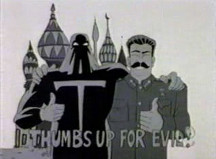 Comrades!
Today marks a bold step forward in our re-distribution plans! Some Freedom Fighters from the Oakland Collective have fired a warning shot across the bow of Greedy corporations everywhere!
Link to story of glorious operation
Keep up the good fight, Comrades!

ThePeoplesComrade

I know this is a tough story. But redistribution is redistribution and Apple computer ownership should not be limited no matter the age of the possessor.
Link to story of glorious operation
Forward!

Komrade Kent

Redistribution is wonderful comrads but, at the expense of our glorious Pravda!


The Red Terror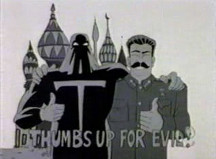 Komrade Kent -
You must be new to the collective or you would understand that these were just "useful idiots" fulfilling their role in the glorious revolution!. Its really no big deal if a couple of propaganda artists get beaten up, as the "journalism" schools provide us with plenty of fresh, eager zombies. And it doesn't matter if CBS gets all butt-hurt, as they will immediately go back to smooching Dear Leaders buttocks. It's a equal-equal situation for the collective!


R.O.C.K. in the USSA

I suspect that the cameraman was a raaaaaaaaaacist...


Komrade Kent

Forgive me Infidel, I was only just issued my shovel and beet rations.


The Red Terror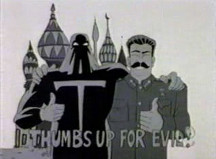 No worries Komrade. After all, we're all in this together!
FORWARD!