Fourier's Anti-Manatee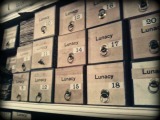 Dear Komrades!!! The false consciousness of the bourgeois kapitalists runs deeper that we have ever thought! For those Klassenfeinde who did not partake in the mandatory viewing of Jeopardy the other night, please watch below.
Fellow Socialists! We must reeducate the world about the greatness of the FriendOfThePeople™, Rachel Maddow with more agitprop!!!!!
Also, I never know that in AmeriKKKa, "Rachel" is boy name...?

Proletarian Robot

Forgive me comrade but now I know who it is!! I didn't recognize this person at first because they didn't have Dear Leaders balls on their chin.... it's Chris Matthews!!


Cheneane Guevaralo

He looks like a very nice young man. Hey, isn't this Ross from Friends?


Dedhedvedev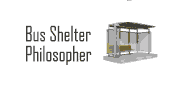 A very reliable source told me Mr. Maddow was the product of a dalliance between Obama's mother and People's Temple messiah Jim Jones.


Ivan the Stakhanovets

Don't you hate it when there isn't enough Kool-aid to go around?


Kommisar Sauron
Isn't he that one guy who was in that movie back in the '80's with Cory Whatsisname?


Krasnodar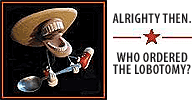 Thanks F.A.M., Despair.com and of course MSNBC !