Antonio Salazarinski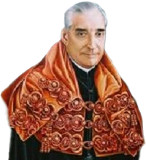 California Rep. Karen Bass has shot up in the odds
to become Joe Biden's running mate amid reports that she has moved up on Biden's short list, according to British bookmaker
Ladbrokes
.
Bass, who heads the Congressional Black Caucus, is reportedly getting serious consideration from Biden to be the vice presidential pick on the Democratic ticket. Bass hasn't been listed on 888's odds, which were taken down over the weekend but back up on Monday, and only recently appeared on Ladbrokes' list. She's at +600 at Ladbrokes, up from +700 on Friday, and has the third-best odds.
888 listed her at +550.
Susan Rice, a former UN ambassador and national security advisor under President Barack Obama, remains a strong second choice behind favorite Kamala Harris. Rice was at +350 on Monday, just below her best odds to date to be the 2020 Democratic running mate.
Illinois Sen. Tammy Duckworth, a former U.S. Army helicopter pilot who lost her legs in the Iraq War, is just behind Bass at +800. Duckworth herself has surged in the odds, up from +3300 in late June. Duckworth, the first Thai American elected to Congress, is also the first Senator to give birth while in office.
California Sen. Harris remains the favorite as she has been for many months but is at +100, down from her all-time best -134. Florida Rep. Val Demings is tied with Massachusetts Sen. Elizabeth Warren at +1600, though both had stronger +1000 odds at 888 late last week.
Last month, Rice was +2500 to be Biden's running mate before reports emerged that she was one of six women seen as serious contenders and on the short list. Joining Rice, Harris and Demings on that list were Warren, Atlanta Mayor Keisha Lance Bottoms and New Mexico Gov. Michelle Lujan Grisham. Biden has said he would pick a female running mate.

Cradle to Grave Marxist


Hammer and Loupe

Well comrades, Uncle Joe has made new hashtags for twitter. It is to support the masses in China. #buyinChina #BidenChina Remember comrades that this is important to bring us towards Next Tuesday.


Hammer and Loupe

Comrades, Meng Wanzhou is another VP candidate.