Antonio Salazarinski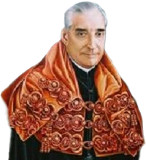 California Governor Gavin Newsom signed a law which just went into effect that
limits personal water usage
. People can even be hit with massive fines if they exceed their limit by doing laundry and taking a shower on the same day.
From the
Media Times
:
The blue-collar governments that Californians are constantly voting on may have finally crossed the line, at least that's what these KTLA news anchors look like.
A video of the show, titled "KTLA 5 Anchors News Morning Get Redpill," shows complaints discussing the issue at hand, particularly regarding 55 liters of water per day in California.
[indentr]
"I'm not sure how I feel about it," anchor Jessica Holmes told her co-workers. "You won't be allowed to shower and do a laundry load on the same day."
[/indentr]
While that may sound crazy, what California Attorney Richard Lee unravels is hypothetical figures.
[indentr]
"Doing a laundry load requires about 40 to 50 liters of water. Showering for about eight minutes uses about 17 liters of water. Well, there is a limit to daily water use, 55 gallons per day. So that means if you are showering and doing a laundry load, you can't do both without breaking the law…

How they will implement the water budget has not been determined, but they will be subject to monthly reporting requirements and will be fined $1,000 a day when completed. If they exceed the budget in a dry year, the fine is $10,000 each day they spend.

Not to worry, people in places like San Francisco will not notice that people are not bathing as their smell will blend in with the smell from the streets covered in human feces and used hypodermic needles.
[/indentr]

jackalopelipsky

Gosh...what a way to get The State out of debt! Like how many times a day did Weinstein's victims have to shower? This is a real money maker to fiscal solvency!

'pelipsky
Russian Agent and honor guard to Ambassador to Texazistan
#BR 549


Red Square

A headline from near future:

California Governor signs a law requiring all Californians and guests of the Golden State to shower at least once a week, whether they need it or not.


Red Salmon

Most Equal Cubist Komrads,
The Devil is always in the details and Tyrants always give themselves away. I present the following quote from the Sacramento Bee. The article was obviously trying to calm residents intent on wasting our precious
bodily fluids
natural resources.
https://www.sacbee.com/latest-news/article212605634.html#storylink=cpy
"The shower and laundry police won't be knocking on doors anytime soon."
Maybe not soon, but they are coming. Who knew the Dead Kennedys could be so accurate. California Uber Alles anyone?
Red Salmon

P.P. Gogol

"The shower and laundry police won't be knocking on doors anytime soon."

"... but they will, at some point about which we will not speculate. If we have constitutional laws on the books and law enforcement officers are not enforcing those laws on the books, then there are going to be some consequences," said California's governor Gavin Newsom.

Remarks from California representatives suggest that Gov. Newsom (D) "may have to nationalize the National Guard to enforce the law" as dozens of counties across California have declared themselves "Cleanliness sanctuaries."


RedDiaperette

And do not forget that flushing of toilets also wastes precious water and must be included in the rationing supervision.


Antonio Salazarinski