Antonio Salazarinski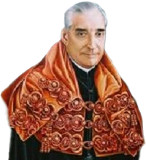 Meet Carol Hafner who is running for Alaska's at-large seat in the House of Representatives despite not living in the district.
Or the state…
Hafner admits that she's never even been to Alaska
and doesn't plan on campaigning in the state or presumably moving there.
The Associated Press
: "Candidate for Alaska congressional seat has never been to the state":
Quote:

Carol Hafner is on the Democratic primary ballot for an Alaska U.S. House seat.

She doesn't live in Alaska. In fact, she's never been to the state. Hafner, who listed New Jersey and South Dakota addresses in her candidate filing, says she's serious about running, though she doesn't plan to campaign in person.

Democratic officials are questioning her authenticity and political affiliation.

Under the U.S. Constitution, to serve in Congress one must meet age and citizenship requirements and inhabit the state at the time elected. Generally, Alaska candidates in such races are from the state. But not always.

AND

Hafner listed on her candidacy filing a home and mailing address in New Jersey. She also listed an address at a mail-drop location in South Dakota popular with RVers and others with more transient lifestyles as her campaign contact on Alaska's website listing of candidates. Public records show property and voter registration records for Hafner in New Jersey.

The New Jersey addresses match those used by Eric Hafner during a failed run as a Democrat in an Oregon U.S. House primary earlier this year, which caught the attention of Julie Olsen, an Anchorage Democratic Party leader. She said she was worried that Eric Hafner had "hijacked" Carol Hafner's identity and created an online persona to file for office. Olsen supports Shein.

AND

Hafner said she travels extensively and considers South Dakota her base. She said she has been in New Jersey for a family illness but is "on my way out."

She felt compelled to run to share her perspective on the environment, including climate change, education, healthcare and other issues. Hafner said she was stunned that Alaskans have kept Young in office for 45 years.

"I want to do good in a place that I feel a kinship for," she said.

She said she's angry that Olsen has been "playing Nancy Drew" and questioning her run.

People must pull together to solve problems, Hafner said. "Don't lock me out just because I'm not a homeboy," she said, adding later: "You ought to be thankful that I care enough and I'm interested enough and passionate enough to want to make things better.

"I'm certainly permitted to do what I have done," she said.




Hafner seems to be taking her idea from Barack Obama who earlier this month during a speech in Kenya said "
Now three years ago I visited Kenya as the first sitting American president to come from Kenya
."

Imperatorskiy Pingvin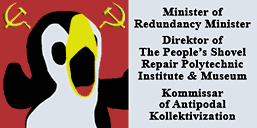 If Hafner identifies an an Alaskan, then the DNC must allow her run there lest her self esteem be damaged.


Kommissar Uberdave

K'mon, kommrade...

...Did you really have to go there?