Commodore Snoogie Woogums
Comrades!
Our beloved Captain Craptek, a selfless and tireless worker for the party and all causes progressive, was recently doing his duties as an investigative reporter following a story that had led him to Arizona.
The actual circumstances as to how he had fallen into the pool and almost had drowned are still murky. Rumor has it that copious amounts of beet vodka were involved, but have yet to be confirmed. But thank Lenin a good progressive Samaritan saw him in the pool and had rescued our beloved Captain!!! He then performed CPR thus avoiding circumstances that would surely have been the end of him.
To our Arizona pool man it is with pride that we award him the Friend of People (and of course Squirrels)
MEDAL
:

Pamalinsky

Awww! I love this! Saweeet! Never underestimate pool men. They rock! (Trust me on this.)


Anyer Marx

I have no doubt there was some foul play involved by a pretty hireling of the bazillionaire 1%er hosting this shindig that Comrade Craptek infiltrated as an investigative reporter to expose The Truth™ about the rascal not
paying
having stolen
giving
contributing his fair share to The People.™ I am confident that, but for the attempt to have Comrade Craptek join his nuts in the ground, he would have soon gotten to
their bottoms
the bottom of this shady story.

Dedhedvedev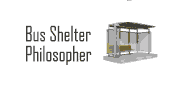 Looks like a drowned rat.


Captain Craptek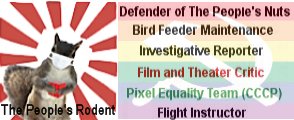 Yes, comrades...thanks to the keen eye of my host's pool cleaner I escaped this harrowing experience undamaged. (probably) It put's me in mind of the "
Great Festival Of The Beet
" I attended one winter's day many years ago. The beets and
women
assistants were plentiful that season and I was making merry - as is my nature. After locating the "
facilities
" - with great difficulty I might add - I suddenly realized I'd slipped and fallen into the toilet. (the second time that night!) Thankfully, a loyal comrade spotted me among the "
debris
" from his "
visit
" and quickly revived me with an additional fifth of the purple elixir.
Ahh,....those were the days...