Red Square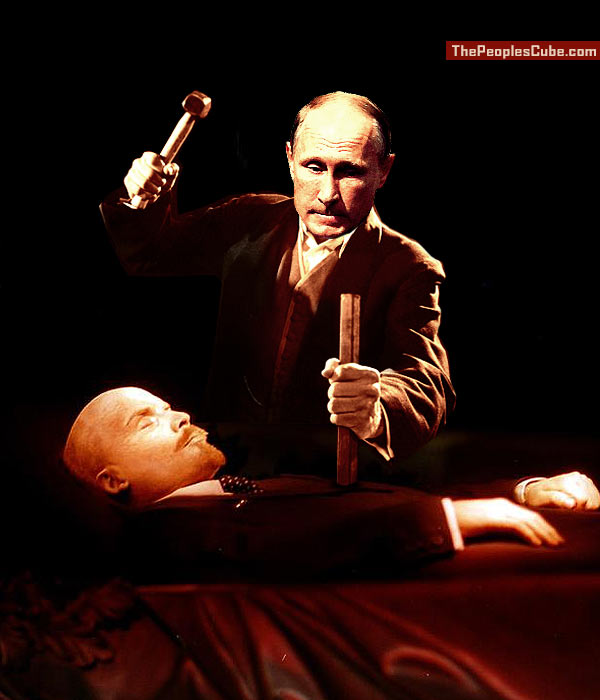 I made this as an illustration to the news that Vlad Putin, whose grief over the dissolution of the Soviet Union has led him on a quest to find the culprit, has now concluded that it was Vlad Lenin. It was Lenin who started the first "color" revolution that ruined the glorious Russian Empire, and it was he who laid a time bomb at the foundation of the USSR with his destructive policies.
Putin's task is now to kill the revolutionary spirit that sent the centuries-old empire into its current turmoil, which is still dormant inside the mummified body inside a glass casket inside a mausoleum in Red Square - at the foot of the Kremlin, in the middle of Moscow, at the very heart of Russia.
Why Putin Is Afraid Of Lenin
[indentr]
The idealism and upheaval of 1917 is out. The military discipline of Josef Stalin's Soviet Union is in. Revolution is out. Repression and mobilization are in. Lenin the revolutionary out. Stalin the state builder is in.

The move reflects both his fear of revolutionary change as well as his desire to keep the Soviet inheritance, which he values, as far removed from its revolutionary origins as possible. In other words, the last thing Putin's Kremlin wants the Russian people thinking about is revolutions -- lest they get any ideas.
[/indentr]
At the same time, not to alienate his communist allies inside and especially outside Russia (a solid support base for sabotage and influence operations overseas), Putin performs an intellectual contortion, admitting that he still likes communism and socialism - it's just they had gone about it in a wrong way.
Like everyone else everywhere else in the world, I might add.
RUSSIA'S PUTIN: I'VE ALWAYS LIKED COMMUNIST AND SOCIALIST 'IDEAS'
[indentr]Last week, Putin came under scrutiny from the Russian Communist Party for criticizing Vladimir Lenin, founder of the Soviet Union. Putin attacked his fellow Vladimir, holding Lenin responsible for the collapse of the USSR. Kremlin spokesman Dmitry Peskov then defended the president's statement.

At a forum in Stavropol on Monday, Putin piled more criticism onto Lenin, but insisted his attitude to Communist ideas had never wavered and that to this day he keeps his party membership ticket at home.[/indentr]

Comrade Sovremennyy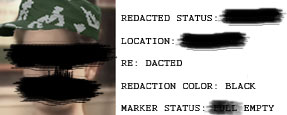 "It feels terrible to let such a good tie go to waste."


Nikolai Dogoda

"Ha!" Tap. "Ha!" Tap. "Ha!" Tap. "Ha!" Tap. ...


Red Square

From our
Facebook page
:
Now here's a man who sees the problem of dead people voting and does something about it.

General Confusion

Karl Marx has such a raw deal here! He should have been included In the "festivities".


RedPokemon

"Out with the old, In with the new"


El Presidente

What is going on here, comrades? I comply with my mandate to read People's Cube at least six times a day and I log in to see that I have been coopted by another cute white doggy.
How can this happen? Although, I do have to admit that my white guilt is somewhat relieved by this discovery.
Welcome to the Cube, RP. Remember. In the world of TPC all white dogs are equal, but some white dogs are more equal.

John Frum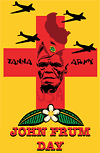 Red Square
From our Facebook page:

Now here's a man who sees the problem of dead people voting and does something about it.

Stalin_Meme_Friends_List.jpg
Komrad, you must add a Like icon somewhere. This was too cool to ignore.