Henny Bogan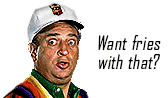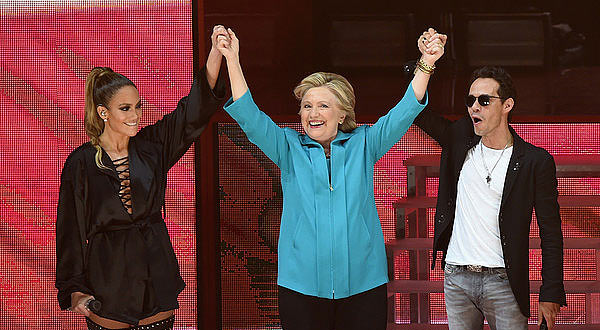 On January 20, 2017, Bill and Hillary Clinton will host an unofficial "inaugural" at their Chappaqua home in Westchester County, New York, to protest the swearing in of Donald J. Trump as 45th President of the United States taking place on that day.
The mainstream media will make sure the Clinton shindig gets extensive coverage in part because entertainment industry and other personalities will be there to keep the guests amused. George Soros will attend but the Grim Reaper prevented Fidel Castro from doing so.
Ellen Degeneres: Dressed in black and sporting a pompadour wig, Ellen will use a sock puppet during her act, whose details she has declined to disclose except that the rating is expected to be X – which means Bill Clinton will get a front row seat.
Cher: Her lips are puffed up from the latest round of plastic surgery, so she will not sing (thank God). Instead, Cher will do a charades skit wearing hot pants, black boots, and a see-thru blouse without a bra. Bill Clinton will use binoculars if necessary.
Miley Cyrus: Miley will appear as Hannah Montana. She will wear a skimpy pajama outfit as she brays into a phallic-looking microphone, which she will lick suggestively while looking at Bill Clinton, who will be seated in the front row again.
Alec Baldwin: The Saturday Night Live buffoon will reprise his skit impersonating Donald Trump. Alec has agreed to waive his usual $1,400 fee provided Bill Clinton hands over a couple of Playboy bunnies for a "private" performance.
Chris Cuomo: Chris will appear dressed as his CNN colleague Wolf Blitzer in a Santa outfit. Chris will mumble incoherently before singing old-time favorites such as "O Sole Mio," "Che Sara, Sara," "Tanto Cara," and "Where are my car keys?"
Bernie Sanders: Sanders will perform a dance of his own creation, "The Bern," to thank the Clintons for his new Vermont lakefront home, where he will vacation with his wife Jane when not busy voting with Senate Democrats to rip off American taxpayers.
Hillary Clinton will conclude the festivities by assuring everyone that she will run again in 2020. Minnesota Congressman Keith M. Ellison, a black Muslim, may be tapped for the VP slot, a potentially unbeatable AA/EOE combination.

Genosse Dummkopf

Last minute :

Madonna: Will pledge to do something truly exciting until Inevitable 2.0* in 2020. For some nebulous reason, Bill Clinton will once again take seat in the front row. (.. (muffled)... uh, yup...) Correction. Bill Clinton will be on step 3 of the 4 step stair tread to the stage.

* oopsie, 3.0. Inevitable 1.0 was in 2008.