Colonel 7.62

Here you go comrades! Drink up. Or else.

Sir Red Star(The Naughty)

Yes Colonel: I shall order 1000 cases for the Glorious Hemlock Chain, We are expanding at a break neck pace, I do have one question, this beverage seems to have the odor of cat urine? Is this a possible ingredient?


All we have to do comrade is put a sticker of it claiming "Organic" and the weak minded drink it up!!


Commissar Red Star CEO Hemlock Hospitality INC
Director of Kicking Doors at Midnight
Keeper of the sacred Plasma Cutter
Herdsman of Rainbow Farting Unicorns
Defender of the Faith

Anonymous
A beverage more equal than others.


Leninka

Che Cola would go well with Chavez Pork Rinds, Stalin Ripple Chips, Castro Arby's Cheddar and Cheese with Horsey Sauce, Garafalo Fries, Idi Amin Pretzels, Hiel Hitler Veggie Burgers, Kim Jon Il Cheetos, Ahmadinejad Shish Ka Bobs, Kruschev Bubble Gum, Saddam Hussein Philly Steak Sandwiches, and Qaddafi Glazed Donuts.


Red Square

Excellent research, Comrade Lininka! But don't forget the Tikritos Cruel Ranch!
It's cool, its progressive, it's rebellious!
Every crunch is a loud political statement!
Great for political protests and sleepovers!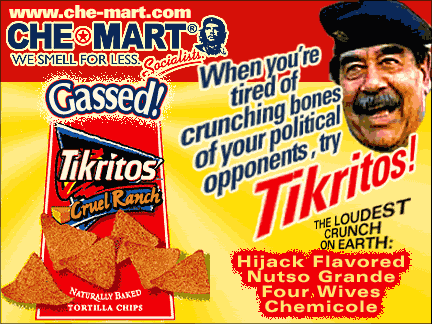 -
http://thepeoplescube.com/current-truth ... -t111.html
Oh, and something else I found today at the local state-run store...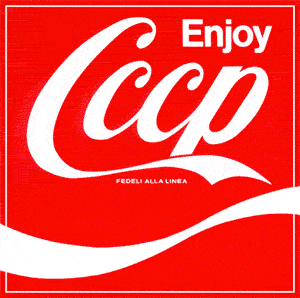 Comrade_Tovarich

Nirvana sang about something that "Smells like Teen Spirit," but now my mouth will sing with each swig of
Che
Cola. My only question is, given that rationing means it hasn't yet hit my local shelves, is there enough vodka in it?