Vladimir_Scratchanitch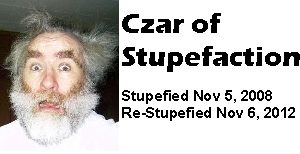 The Telegraph
By Tom Phillips, Shanghai
2:26PM GMT 29 Oct 2012
The 1,500 word
People's Daily
editorial appeared to be a direct response to
The New York Times's
explosive exposé last week about the $2.7 billion (£1.67 billion) "hidden fortune" of the family of Chinese prime minister Wen Jiabao.
But in a humiliating about-turn, within hours of the
People's Daily
publishing its lengthy assault on the American newspaper's journalistic integrity it emerged that much of the Chinese newspaper's critique had in fact been plagiarised from other sources.
The Beijing-based
People's Daily
turned its canons on the 161-year-old newspaper on Monday, three days after
The New York Times
published the highly embarrassing results of its one-year investigation into Mr Wen's family's finances.
"For a long time, the
New York Times
has [had] one line printed on its masthead,
'All the news that's fit to print',"
noted the
People's Daily
opinion piece, under the headline:
'New York Times: scandals stack-up, prestige declines'.
http://www.telegraph.co.uk/news/worldnews/asia/china/9640256/Chinas-Peoples-Daily-launches-attack-on-The-New-York-Times.html
Comrade Scratchanitch was unable to find a suitable graphic, so I am sticking this one on because of the election and Halloween coming up

R.O.C.K. in the USSA

Anyer Marx

Found a copy .... the bird won't mind.

Sugar Daddy Bear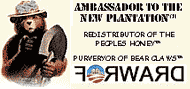 This would be like Mother Jones fighting The Nation for who dominates credibility.