halthouse1

If your Chrysler vehicle was assembled after lunch by one of the UAW workers in this video, it may have been put together by someone high, drunk or both.
After being fired by Chrysler in 2010, two years later the workers have been reinstated by an arbitrator, who found the video evidence of drinking and smoking weed at lunch inconclusive.
No wonder the union members were so upset in Lansing on Tuesday when Michigan became the latest
Right-to-work state
!

The Red Terror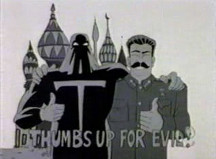 Bah! I see nothing! These Comrades are merely inflating paper sacks with their breath. And that Peoples Herb is medical!


The Red Terror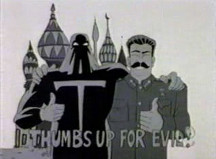 Anyer Marx

Fortunately, "right to work" does not mean "have to" work! In Detroit "proper," it is no-business-as-usual.
http://cnsnews.com/blog/terence-p-jeffrey/obamas-america-will-become-detroit
(257,576 of Detroit residents age 16 or older — 45.7 percent of that demographic — do not participate in the labor force. They do not have a job, and they are not looking for one). And The People"s™ representatives (dems) in Michigan will make those wrong-wingers squirm for passing this "right to work" legislation: No lights for Detroit!
Ultimately, there is nothing to fear. The comrades depicted with their brown-bagged ginger ales will pay their union dues, continue to be
shielded
represented, and deserve to be paid those
inflated
almost-living wages negotiated for them by the collective.
So, continue to buy American with confidence ... or else.

spymyeyes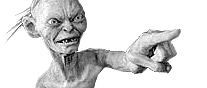 It just amazes me to see how a comrade from one of our best allies in North Korea can take time out from his very busy contemplations to support our brothers in arms at the detriot rally for equal treatment!

Hat's off to Kim, may your shovel always remain sharp and your missles fly straight!


KOOK
Jennifer Granholm toasts UAW Workers' Right to Booze/Pot-Breaks:
Jennifer Granholm speech at DNC Convention in 2012 extolling Democratic support for Union Workers and common-sense OSHA Rules not infringing on Union-Workers rights by getting the jobs back for the UAW auto workers wrongly fired by union-hating supervisors merely for having regularly drunk Stoli Vodka during their morning breaks:
--KOOK