Kilroy

Already associated with virtually every illness and condition known to medical science, a recent study finds that cigarettes, cigars and pipes are also a major source of the greenhouse gasses that cause global climate change.
Coming on the heels of the Environmental Protection Agency's newly released "
Clean Power Plan
," which requires states to sharply reduce their carbon emissions or submit to federal oversight, the EPA-funded study was conducted over a three-year period, and was intended to identify less obvious sources of greenhouse gasses. The study found that the combustion of tobacco products in the United States contributed, on average, 16 percent of the total yearly release of climate-altering pollutants.
Announcing the study's findings, EPA Administrator Gina McCarthy said "this is truly an exciting day here at the EPA, and a pivotal moment in the struggle against global climate disruption. Not only have we finalized sweeping regulations that have the potential to completely eliminate coal production and utilization nationwide, we have also identified a previously unrecognized source of dangerous airborne pollutants."
"While I can't say that any of us here at the EPA, or in the larger scientific community, expected these findings, it makes perfect sense in hindsight. We are, after all, talking about the annual combustion of hundreds of billions of units of carbon-based organics, and while many Americans live in places where air quality is unaffected by coal-fired power plants, nearly all of us are familiar with exposure to the filthy exhaust of burning tobacco."
The study also concluded that the atmospheric concentration of emissions from cigarette, cigar and pipe tobacco is on the rise, even as tobacco use is declining. The scientists conducting the study discovered that, as smoking is permitted in increasingly fewer interior spaces, more smoke escapes into the air rather than being captured by HVAC systems.
In response to the news, the White House released a statement which read in part: "Climate change is no longer a problem for another generation. Today we have taken an important step toward eliminating the use of fossil fuels as an energy source in America, and have also identified tobacco as an equally grave threat to public health, national security and our economy. The Food and Drug Administration, in consultation with the Bureau of Alcoholic Beverages and Tobacco and the Drug Enforcement Agency, has been directed to immediately begin drafting rules to prohibit tobacco as a Schedule I drug under the Controlled Substances Act."
Those familiar with the rulemaking process anticipate that culturally sensitive exceptions to the Schedule I designation will be granted for limited high-level diplomatic facilities such as the Oval Office and Air Force One.

Comrade Stierlitz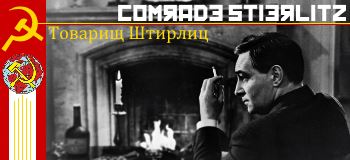 "Today President Obama signed a bill banning the sale of all tobacco products. In related news sales of Beer, Wine, and Liquor are up 45% and there is an alarming rise in suicides all across the country. These stories tonight at 11."