Lenora Fullome
OK, Cindy, you fight the good fight, but here's a Womyn of
Dignity
speaking truth to power in her personal rally in Central Park today.
I'm proud of you, Girl! Goddam Amerikkkans are going to think twice before continuing their holocaust of the Iraqi and Palestinian People.

Premier Betty

You would think that having those pins inserted into flesh would hurt....


Red Square

Kommissar Betty
You would think that having those pins inserted into flesh would hurt....
There's nothing a true revolutionary won't do in the interest of class struggle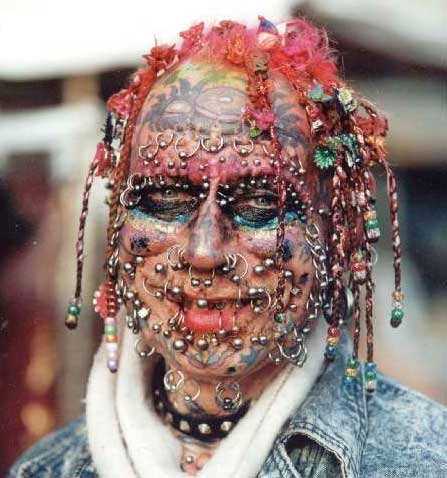 Red Square

This one, however, is nothing but a corporate sellout: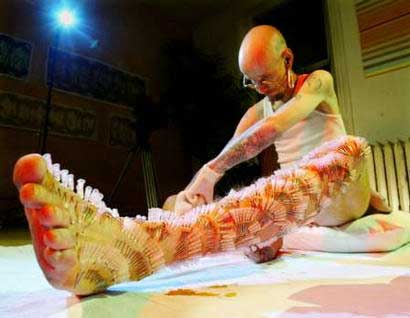 "Brent Moffatt from Winnipeg, Canada, pierces himself with surgical needles as he sets a Guinness record for most body piercings, in Montreal, December 13, 2003. Moffatt inserted 900 needles into his legs to break his previous record of 702 piercings."

Lenora Fullome
Headless Holly says, "There's nothing more relaxing than settling in with a challenging puzzle!"
Chairman Meow
Comrades, If I may raise concern....

This new "spokesperson" is clearly liberating and offensive to women. Liberating in the sense that she has clearly burned her bra in the customary fashion to denounce the traditional establishment and has taken on a new progressive role by promoting her free sexuality (with many partners male,female,animal and toaster oven) while at the same time offending progressive women everywhere by playing a mere pawn for male sexual fantasy which is degrading and expands the equality gap. In conclusion this confuses me to mere stupidity and blind obedience, therefore I praise the Party once again for taking a contradictory position on this issue and many others to further our goals and confuse the capitalist war-monger enemy into further submission.

This new headless spokesperson is clearly a more suitable model to help end the Iraqi Genocide and is more visually pleasing then madame Sheehan.