Comrade Sovremennyy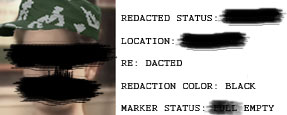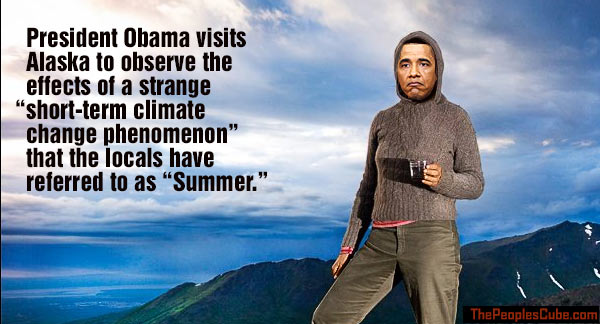 Accompanying our Dear President on his journey to Alaska to help stem the tides and once again save Anchorage from the evil right-wing supervillians are a number of
bought and paid for
climate scientists who are there to observe the effects of what has been described as a strange "short-term climate change phenomenon" that the locals have referred to as "Summer."
Researchers from the Liberal Institute for Environmental Studies (LIES) believe that this strange, unexplained cycle of heating and cooling has been going on ever since anyone has started taking measurements, and it's unknown if there's any correlation between warming and increased incidents of capitalist activity.
One of the most shocking discoveries in their new report details how only 6 months ago, snowfall and other anomalous events that have been debunked by the New York Times were a common occurrence, however, there's recently been a sharp increase in temperature, reducing the average number of layers worn outside from a 7.2 to a 3.8.
"I mean it's nice to be able to walk outside without dressing up like a spacesuit, but if things get any warmer we might have to move up north and steal what little chunks of ice the polar bears are struggling to survive on." Said one Alaskan.
Another interviewed local delivered a surprising observation. "I removed a chunk of ice from my freezer and took it outside to see how long it would last. If what I saw is true for the rest of the Arctic, we might only have three more minutes until all the ice is completely gone."
The strange phenomenon has been noted to occur in other places, but seems to be less observable near the equator. This has initially been attributed to the relative lack of "capitalistic oppressive societies" that are known to cause climate inequality. The LIES have also issued a warning to those who wish to make a change for the better, stating that the level of climate despair in any future projections is inversely proportional to the amount of money donated to the organization.

Lev Termen
Comrade Sovremennyy
... the evil right-wing supervillians ....
i.e.
, Rethuglikkans who live in Superville.