Antonio Salazarinski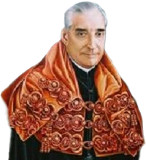 Our media betters
love to inform us how much smarter, and more knowledgeable they are than the rest of us.
They have mocked every Republican president in my lifetime for being dumb and stupid and supported by jack-toothed, slack-jawed, hayseed hicks. I'm old enough to remember them doing that to Ronald Reagan.
I'm cynical enough to see through it when they do the same thing to Donald Trump before and after he says he took a difficult cognitive test.
Lemon confuses a rhino for an hippo, something your average five year old wouldn't do. This came after Lemon spent several minutes making fun of Trump for acing his cognitive test.
Apparently, at least for Lemon, it's not so easy.
I do appreciate that Chris Cuomo laughed about it and told him he has no acuity, though Cuomo then mistook the rhino for an elephant, making the entire thing even more hilarious.

jackalopelipsky

Obama Loving Capitalist Pig mentally retarded instructors are so chaotic to a comrade's life and budget.
https://thepeoplescube.com/peoples-blog ... 21775.html
that said, the mythical horned rodent's cognition has no trouble tellin' the dif between a RINO and a Republican elephant.
so there...forelock tug,
'pelipsky

Genosse Dummkopf

Phew! Those two giants of seamless investigative indoctrination, Sour Lemon and Fredo, don't come
even close
to Orange Man's results of Jan. 2018, as reported by NYP, the New York Pravda, and
exclusively
transmitted
by TPI, The People's Izvestia.

Ivan the Stakhanovets

Now, now... "Fail" is an ugly word, and doesn't apply.

As the test-ee (yes, I said it) is a minority, the "race-adjusted standards" apply, so his score is acceptable, and any use of a red pen in "grading" is racist.

Little Donny Lemon is doing just fine, and is highly qualified to represent CNN presenting popular opinion and editorials on Party media.

The quality Education of minorities is second in Party importance only to to supporting Planned Parenthood efforts as originally specified by Margaret Sanger women's health.

Lets get back to our beets, shall we?


Red Square

When Commissar Lemon says it's a hippo, that means it's a hippo. Please ammend your textbooks.

When life serves you a Lemon... Don't make lemonade. It'll taste like dumpster juice and you'll end up vomiting your guts out.

Red Square

To be precise, it was a hippo with a dildo. Put that in your kindergarten storybooks, and if you object, you're a racist, omniphobic MAGA stooge* and a violent criminal.

__________________
* (c) Commissarka Pinkie


Comrade Jenkem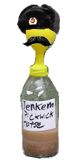 There are 58 states and rhinos look like Mitt Romney.