Antonio Salazarinski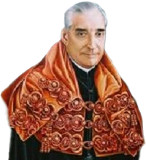 This should work out well...
A coffee shop in Oakland is
refusing to serve law enforcement officers
for the "physical and emotional safety of our customers and ourselves," according to the shop's social media.
Hasta Muerte Coffee
, an employee-owned co-op,
will not serve officers in uniform and turned away an officer a few weeks ago
Oakland Police Department's recent attempts to enlist officers of color and its short term touting of fewer officer involved shootings does not reverse or mend its history of corruption, mismanagement, and scandal, nor a legacy of blatant repression. The facts are that poc (people of color), women, and queer police are complicit in upholding the same law and order that routinely criminalizes and terrorizes black and brown and poor folks, especially youth, trans, and houseless folks. For these reasons and so many more, we need the support of the actual community to keep this place safe, not police. "
However, one question remains unanswered:

Will they still sell cops donuts?
Here are two thoughtful items available in their gift shop for you to purchase.

Red Square

It's kapitalist kompetition, pure and simple. The cops and the coffee shop share the same clientele.
There's also one thing we can all agree on: SAFETY FIRST! Unless you're a monster who hates women and children. You see, every time a cop cruiser stops by, half of the coffee shop staff and customers run out through the back door, creating a bottleneck stampede, in which women and children are hardest hit.
So you see how you must support this coffee shop against the police. It's for the Children™.

Captain Craptek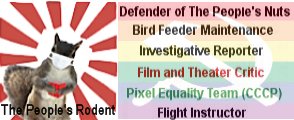 Komissar al-Blogunov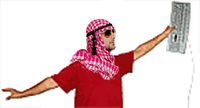 Captain Craptek
Is the coffee so bad as to make the muerte preferable?

Clara Illbustyourballs Zetkin
Antonio Salazarinski
This should work out well...




At the :40 mark, loyal customer Vincent Safespace declared how he doesn't "feel safe" around cops and their "big guns"....and so on and so forth. Meanwhile in Oakland, hoodie clad "big gun" toting gangbangers having random wild west style shootouts on the streets in broad daylight.....no problem.
Perhaps Oakland needs it's own HeyJackass.