Kammerat X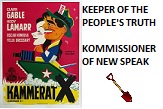 I found the Angie comics on the great People's Cube.
Upon further review I also noticed that the comics stopped back in 2011.
Why are there not anymore comics?
I would also like to submit the possible addition of a humor tab as indicated below that would house the comics and other humor.
New Joke Writers Wanted
and Yes I'm being selfish, not shellfish. I never touch that stuff.

Konservative_Punk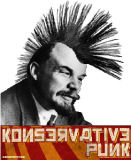 Would we still be able to hide behind the guise of 'satire' while attacking Libertarians and Conservatives in the pursuit of our communist utopia if we added a humour tab? We must remember that our ultimate goal can only be be achieved through deception. Nobody wants what we're peddling, if it is presented honestly. This is why we must use parody to shame those who oppose us, and if we get caught with our collective hand in the cookie jar, we can always hide under the cover of satire. Adding a 'humor' tab would only undermine this umbrella of refuge from scrutiny and scorn.
HEIL HILLARY!



Lev Termen
KAMMERAT_X

Why are there not anymore comics?

Choose any of the below:
(1)
There are.
http://www.daybydaycartoon.com/
(2)
There's a blackface clown in the Supreme Court and one in the Oval Office, we can't deal with any more humor.
(3)
Because they were all sued by insulted and defamed LQBTFQXYZ under hate crime laws.

Ivan the Stakhanovets

start every day with Day by Day (listed above) and MWF add Hope N Change by Jarlsberg, who also does Johnny Optimism
http://hopenchangecartoons.blogspot.com ... g.html?m=1
http://johnnyoptimism.blogspot.com/?m=1

RedDiaperette

As another great leader once said:
Ayatollah Khomeini
"Allah did not create man so that he could have fun. The aim of creation was for mankind to be put to the test through hardship and prayer. An Islamic regime must be serious in every field. There are no jokes in Islam. There is no humor in Islam. There is no fun in Islam. There can be no fun and joy in whatever is serious."
Similarly, our Struggle For The People™ is too serious for (shudder) humor.